Spring Bulbs for Summer Blooms
With our clocks set forward and signs of a new season coming to life, it's time to shake off the snowy winter season with spring bulbs! Our bulb assortments are among the first signs of spring you'll notice at your local Strader's. Here are some of our favorite bulbs to plant in spring so you can enjoy beautiful blooms all summer:
Spring Bulb Varieties We Recommend
Spring bulbs are typically available in-store mid-March through April. We recommend stocking up now and storing in a cool place until after the last frost when it's time to plant. These varieties can be found at any of our six Strader's locations across Columbus, Ohio: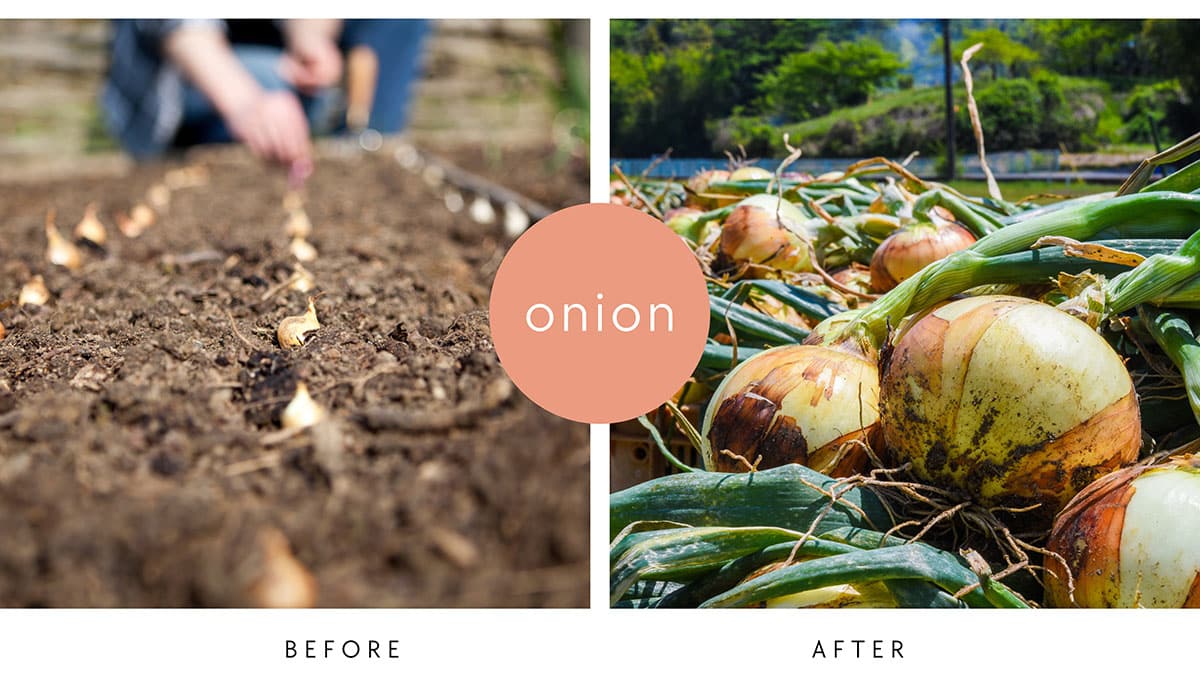 Vegetable Bulbs
Asparagus — Perennial vegetable that prefers well-drained soil and a larger plant bed with room to grow. Harvest sparingly until the plant is mature, then enjoy harvests that last 4-6 weeks each year.
Horseradish — Perennial vegetable that prefers moist soil, horseradish is suitable for container gardening because it has a tendency to spread. For best yields, harvest in the fall after frost kills off foliage.
Onion — Annual onion sets are small, dormant bulbs grown from seed the previous season. Perfect for the home gardener, onions can be harvested in just a few weeks from planting.
Potato — Annual vegetable versatile for planting in the ground, in planter boxes, and containers, potatoes prefer soil that is rich in organic matter. Strader's carries a large assortment including Kennebec, Yukon Gold, Russet, Red Pontiac, and Red Norland.
Shallot — Biennial vegetable that gains size and flavor when allowed to grow a little, then go dormant after the first freeze, and then reemerge the following spring. Shallot sets should be planted with bulbs intact, not separated into individual cloves.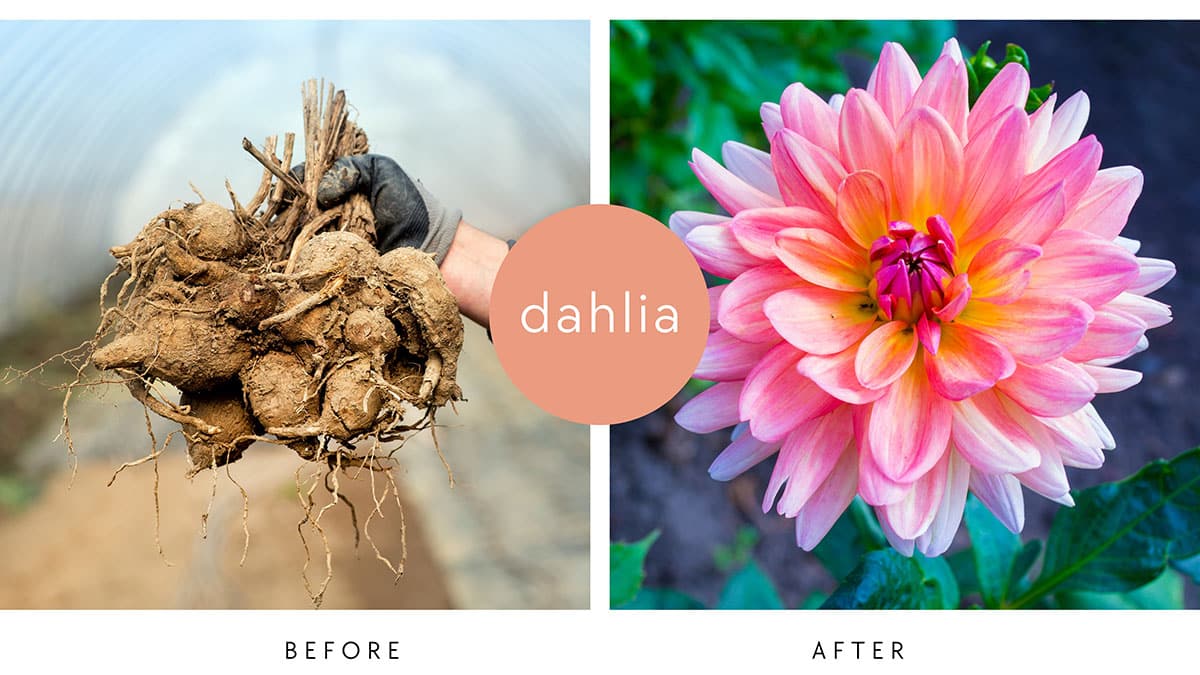 Flowering Bulbs
Caladium — Tropical plants that come in a variety of colors and textures, caladiums are stunning whether planted in containers or added as accents to your landscaping. Caladium bulbs can be stored indoors over winter for use the following year.
Dahlia — Fast-growing blooms just eight weeks after planting, dahlias come in a wide variety of flower sizes and colors. For best results, wait to water after planting to prevent rot. Dahlia bulbs can be stored indoors over winter for perennial use.
Elephant Ear — Grown for their vibrant foliage, elephant ears are fast-growing plants that prefer rich, wet soil. Elephant ear bulbs can be treated as annuals or stored over winter for the following season.
Gladiolus — Sun-loving with tall, striking flowers, gladiolus plants grow up to 5' tall and require support structure so their blooms don't fall over. Gladiolus bulbs can be propagated in the fall for over-winter storage.
Lily — With unique varieties for every garden, you can find a large assortment of lilies including Canna, Stargazer, Casablanca, and more at Straders. Please note that some lily varieties lack the papery covering (or tunic) of other hardy bulbs, and should not be stored over winter. Rather, these varieties should be protected with mulch in the fall before the first frost and left in the ground over winter.
Looking for tulips and daffodils? These cold-hardy bulbs are typically planted in the fall from October through November in Ohio—keep reading to the end for more information!
Enjoy a summer of blooms at home when you shop for spring bulbs at Strader's! Our gift cards make shopping in-store even easier.
Planting Tips for Spring Bulbs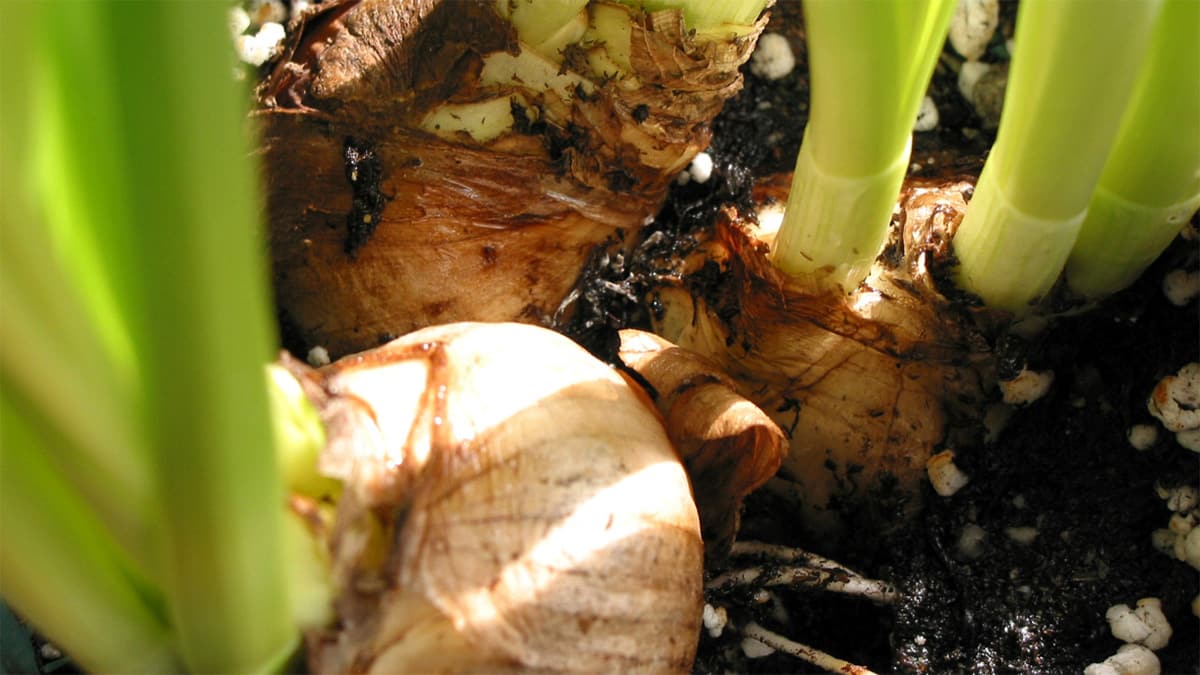 Spring bulbs are more sensitive to frost than cold-hardy bulbs that are planted in fall. As a result, you may want to consider starting your bulbs indoors in a container pot until you can safely transfer them outside in late spring. Here are some easy growing tips to help your bulbs thrive:
Starting indoors
Waking your spring bulbs up early this season will give them the head start they need to thrive in the summer months ahead:
To help your bulbs "spring forward," you can begin potting them 6 weeks prior to the last frost in central Ohio.
Choose clean containers with adequate drainage to prevent excess moisture from ruining your bulbs.
Consider each bulb's requirements for planting depth and spacing so they have just the right room to grow. Some are planted at surface level, others need to be planted deeper or even at an angle.
We recommend Bumper Crop® Soil Builder or Posey Power™ soil booster to fertilize and provide organic nutrients to young bulbs.
Place your containers in an area of your home that is warm, with higher humidity if possible. Keep the temperature at or above 70° F while indoors.
Keep the soil moist, but not wet. Some bulbs prefer more moisture than others, so don't overwater your new bulbs!
Transferring Outdoors
Once the threat of frost is over, transplant tender bulb plants to your garden or outdoor containers:
Because spring bulbs prefer warm soil, wait until overnight temperatures have stayed at or above 60°F for about two weeks.
Before you bring your container pots outside, consider sunlight and spacing requirements for each variety. Do your bulbs need full sun or part shade? Can they be planted in outdoor containers on your patio, or do they need a large plant bed with more space to grow?
Determine the proper depth and drainage for each bulb. You may need to add additional soil builder, sandy loam, humus, or other organic matter based on your bulbs' individual soil and drainage preferences.
Treat your young transplants to a dash of root starter or fertilizer to promote root and plant growth outdoors from day one.
As your bulbs grow, consider providing support structures for heavy-blooming varieties like dahlia and gladiolus. Support structures like stakes, peony cages, or tomato cages can give your growing plants extra stability and protection from the weight of their beautiful blossoms.
How to Care for Your Spring Bulbs All Season
Most spring bulbs are easy to care for during the late spring and summer months. Here are some care and maintenance tips so you can enjoy your bulbs all season:
Watering
Regularly water your bulbs as you would any other plant in your yard. For bulbs in containers, deep watering is best, even if done infrequently. In dry conditions, provide extra water to your bulbs to protect them from the heat—up to three times per week.
Pest Protection
Because wild animals love bulbs, you may want to consider putting up netting or other non-permanent structures to keep critters from digging up and destroying your bulbs. We also recommend Repels-All® products from Bonide to protect your bulbs. This product can be applied as a liquid, or shaken over growing bulbs in granule form. The formula will not harm animals and lasts up to two months between applications. Repels-All is safe to use in pet and child play areas when used as directed.
Harvesting Your Bulbs at Summer's End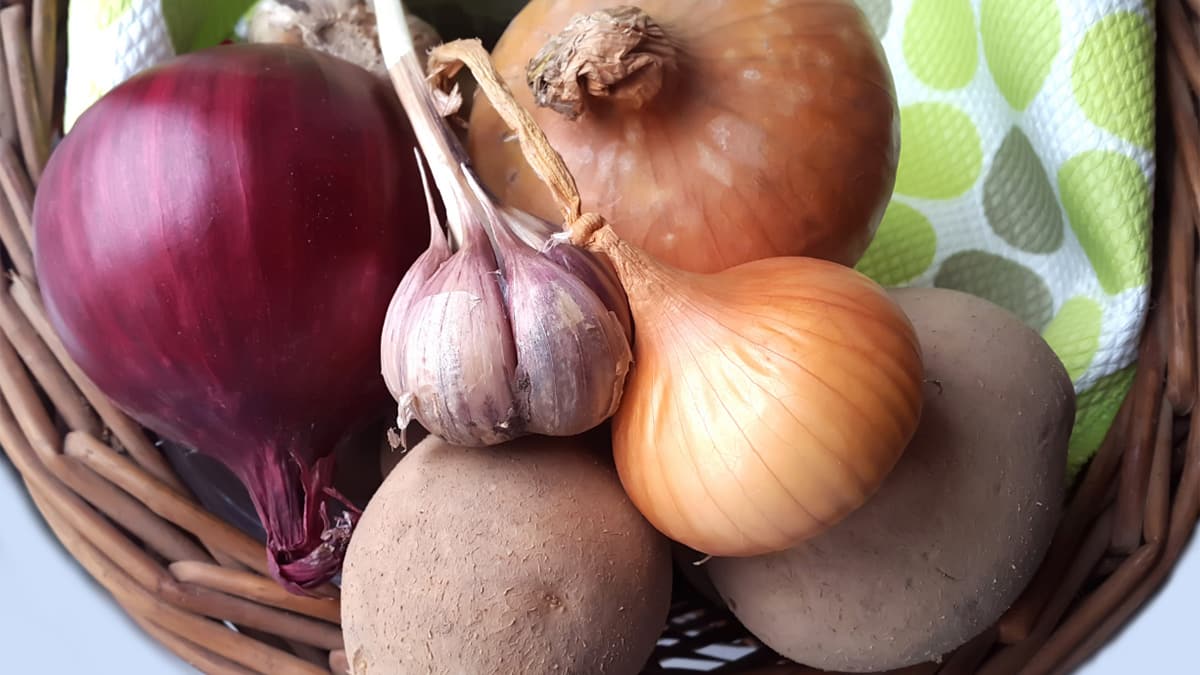 This is the fun part! Come harvest season, you get to enjoy the fruits of your labor—or vegetables, rather—and bring flowers indoors to show off in vase arrangements.
Vegetable Bulbs
Keep in mind that slow-growing vegetable bulbs like asparagus should be harvested sparingly during the first year. For onions, you can harvest in two ways: by pulling the entire plant and eating like green onions, or by snipping off leaves as needed and eating more like chives. Harvesting onion and shallot bulbs can begin any time after plants have reached 4-6 inches tall. Larger onions and shallots have a stronger flavor, so harvest based on your taste preferences.
Late-season vegetables like potatoes or horseradish should be harvested after the vines and leaves have died. This usually happens after the first frost in the fall. Then simply dig up the tubers and enjoy immediately, or you can set up a root cellar in your home so you can store your vegetables in a dark, cool spot to preserve them for later use.
Flowering Bulbs
During the flowering season, you can cut flowers and bring blooms indoors or you can let them stay on the plant and then "dead-head" by removing spent blooms as they fade. When cutting flowers for indoor arrangements, try not to cut off more than a third of the plant in one season. Cutting too many flowers can reduce the plant's overall health and longevity.
While most flowering bulbs won't survive Ohio winters if left outdoors in the ground or in containers, overwintering flowering bulbs is easy and will let you enjoy your bulbs for years to come! Timing is key in preserving your flowering bulbs for the following year.
Wait to dig up your flowering bulbs until after the first deep frost, but before the ground has frozen for winter. Carefully remove the dirt from the bulbs with your finger or a small brush—do not rinse with water. Finally, select a dry spot in your home where the temperature will remain cool, but not cold. Next spring, replant your bulbs and enjoy striking flowers again all summer long!
Want even more bulbs for your yard? When it's time to harvest your spring bulbs this fall, don't forget to stop by your local Strader's for fall bulbs like tulips, hyacinths, and daffodils that will bloom in springtime!