How to Grow Fruit in Your Own Back Yard
Imagine picking nectarines, grapes, peaches, and strawberries right from your yard this year. Even in central Ohio, fruit varieties of all shapes and sizes can thrive! And with Strader's, growing fruit in your own backyard doesn't have to be a daunting task. In fact, we have all the supplies you need to bring home a sweet harvest this season—plus a huge selection of fruit varieties in-store this spring. Here are a few tips for growing fruit right at home.
Tip #1: Shop our favorite Ohio-hardy fruit varieties in-store this spring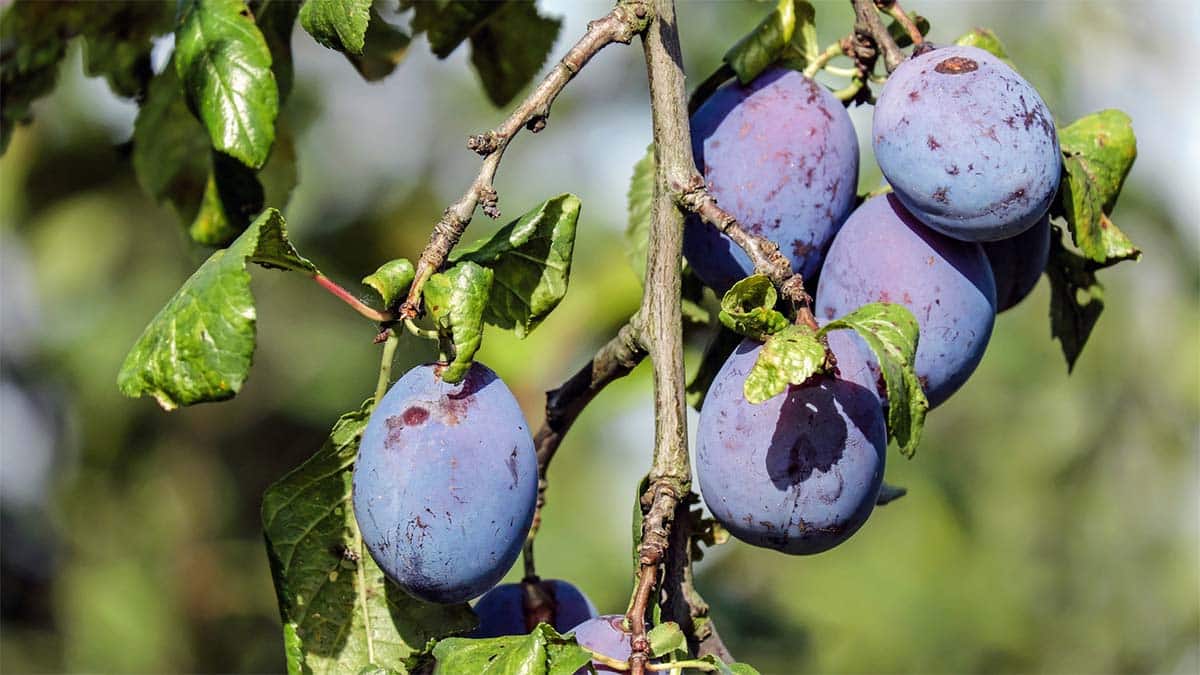 Container Pot Varieties
Blackberry: Baby Cakes
Blueberry: Jelly Bean
Raspberry: Shortcake
Strawberry: Seascape
Plant Varieties
Rhubarb: Canadian Red
Strawberry: Flavorfest
Shrub and Vine Varieties
Blackberry: Triple Crown, Black Satin, Arapaho
Blueberry: Blue Ray, Bluecrop, Jersey, Berkeley, Top Hat
Currant: Consort Black, Perfection Red, Red Lake
Gooseberry: Pixwell
Grape: Concord Blue, Niagara White, Glenora Seedless Blue, Concord
Raspberry: Canby, Bristol, Cumberland, Brandywine, Jewel, Heritage Red, Latham Red
Tree Varieties
Apple: Fuji, Gala, Yellow Delicious, Jonagold, Jonathan, McIntosh, Winesap, Honeycrisp, Granny Smith
Cherry: Black Tartarian, Stella, Montmorency
Fig: Chicago Hardy
Nectarine: Snow Queen, Fantasia, RedGold
Peach: White Lady, Windblow, Sugar Giant, Redhaven, Flavor Rich
Pear: D'Anjou, Kieffer, Moonglow, Orient, Ayers
Please note that some plant varieties are subject to change based on adverse weather or damaging storms.
Our fruit trees, shrubs, and plants

arrive in-store by April 15

, so mark your calendar to come visit us then!
We also have everything you need to get your fruit selections off to a healthy start, from soil to root starter, fertilizer, insect repellent, and more. Or, surprise the gardeners in your life with our gift cards so they can shop for a new fruit plant of their very own!
Tip #2: Select the perfect location in your yard before planting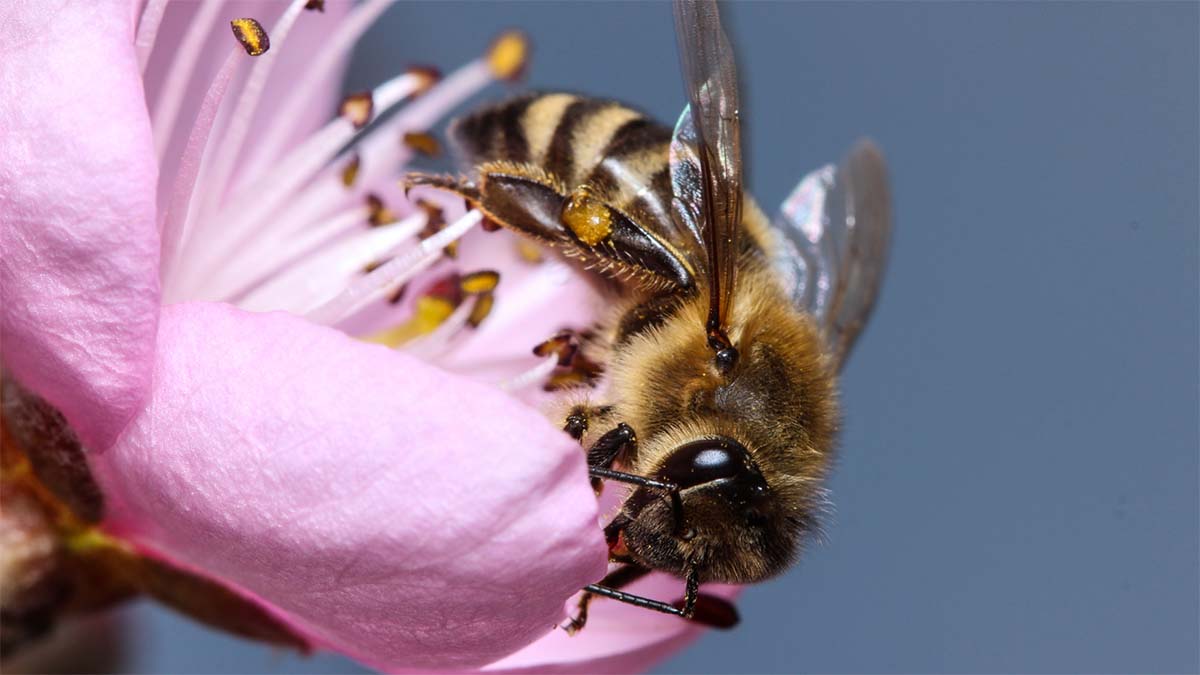 Start by observing your yard at different times of the day. Where does your yard get the most shade? Where does water frequently back up? Look for areas of your yard that are incompatible with fruit plants. We recommend that you select a sunny, well-drained site for your new fruit plants. Most fruit varieties require 6-8 hours of full sun each day and a 5-15° slope for proper drainage.
Next, make sure you have all the supplies you need. Do you have a tree guard or stakes to support young plants? Do you have the right soil and fertilizer? We recommend using Bumper Crop® or Posey Power™ soils and using Biotone® Plus plant food to get plants off and growing this spring. These products can be found at any of our stores across Columbus!
Finally, map your plans on paper first before digging. Do you need to check with your utility company before digging? Do you need to dig holes closer together or farther apart? Mapping can be helpful, especially when planning for cross-pollinated plants.
Cross-Pollinated Fruit Plants – Cross-pollinated plants must be planted close to other "companion" fruit varieties. Cross-pollinated plants also rely on pollinators like bees, butterflies, and bats to help move pollen from one plant to another to assist in fertilization. Cross-pollinated plants are ideal for larger spaces where you have room to plant multiples of a fruit variety together.
Self-Pollinated Fruit Plants – Self-pollinated plants don't require other plants or pollinators to aid in fertilization. Self-pollinated plants are perfect for smaller yards with less space. Today, there are many self-pollinating varieties, including apples, cherries, peaches, and pears. Our gardening experts can help you pick out the right type of plant for your yard during your next visit to Strader's!
Tip #3: Protect your new plants from disease and pests
As with many aspects of gardening, timing is everything when it comes to caring for your new fruit plants. Before spring, dormant sprays should be applied before first buds appear. In spring when new buds start growing, it's important to wait for all flower petals to drop before spraying additional products. This helps protect your local bees during the pollination season.
Throughout the summer, each fruit variety has its own pest species that must be kept under control. This will help you set the spraying schedule for the season and determine the best pest deterrents to use. We recommend the following products to help keep your plants free from disease, insects, and destructive animals all season long:
Bonide® Fruit Tree & Plant Guard® – An easy, versatile and effective way to control and prevent insects and disease. This product helps protect fruit, nuts, ornamental trees, shrubs, and flowers in your yard.
Bonide® Citrus, Fruit, and Nut Orchard RTS – Made for tall fruit trees or larger fruit shrubs, this product can be used up to the day before fruit harvest to protect foliage against a wide variety of diseases and insects.
Netting – Easy to install and remove each season, netting is an effective chemical-free option that will prevent birds, rodents, and even deer from destroying your fruit crops.
#Tip 4: Set up your plants for a successful growing season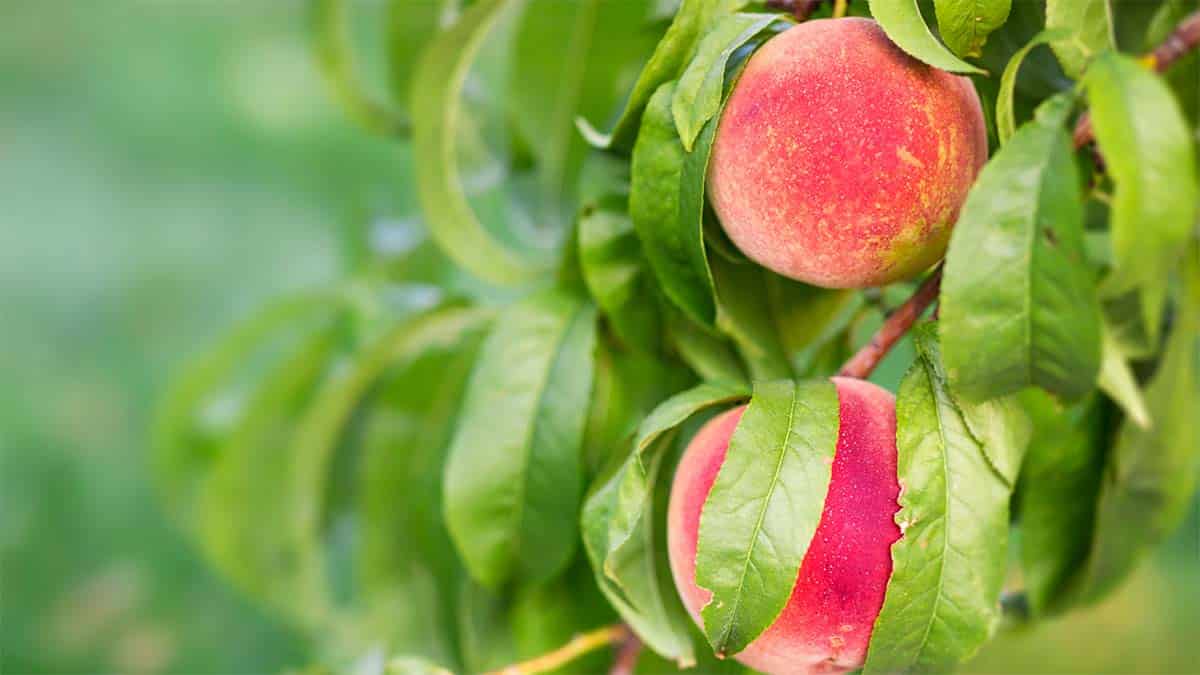 The digging is done, you've added plant food, and your new fruit plant is settling in nicely. Now what? Here are some easy ways you can ensure a bountiful harvest at the end of the season:
Pruning – Regular pruning is excellent for fruit trees and shrubs. While most pruning happens during late winter, you can do some pruning during the summer months. Prune any suckers (branches growing from the base of the tree) and water sprouts (branches growing straight up from horizontal branches) before mid-summer.
Watering – Your watering schedule depends largely on weather conditions and the type of soil in your yard. For sandy soils, water deeply every 1-2 weeks. For clay soils (most yards in central Ohio!), water deeply every 2-3 weeks. Water deeply with enough water to penetrate 2 feet below the surface. Plan to water more frequently during drought periods over the summer.
Mulching – Mulch helps conserve water and provide organic matter to the topsoil, as well as control weeds and protect plant roots. Spread a flat layer of mulch at the base of your fruit tree or shrub, being careful to keep the mulch away from the trunk or base of the plant.
Thinning – Reducing the amount of fruit on your plant can help prevent branches from breaking due to weight and eliminate diseased or infested fruit, leaving the largest and healthiest fruit to continue growing all season.
Stop by Strader's this spring for all your fruit planting and growing needs!