One of the most important ways you can set your plants up for success this year is by preparing your soil before the growing season starts! From soil boosters to root starter, fertilizer, and more, Strader's is stocked up on all the supplies you need to enhance the soil in your garden so your plants thrive!
With experts at each of our six stores, we can answer any questions you have and help you find just what you need. Or, surprise the gardener in your life with our gift cards so they can create the garden of their dreams this year!
Identifying the soil needs of your garden
Most homes in the central Ohio area have clay soil, which affects how your plants grow and the nutrients they receive throughout the year. Here are some helpful facts about Ohio's clay soil: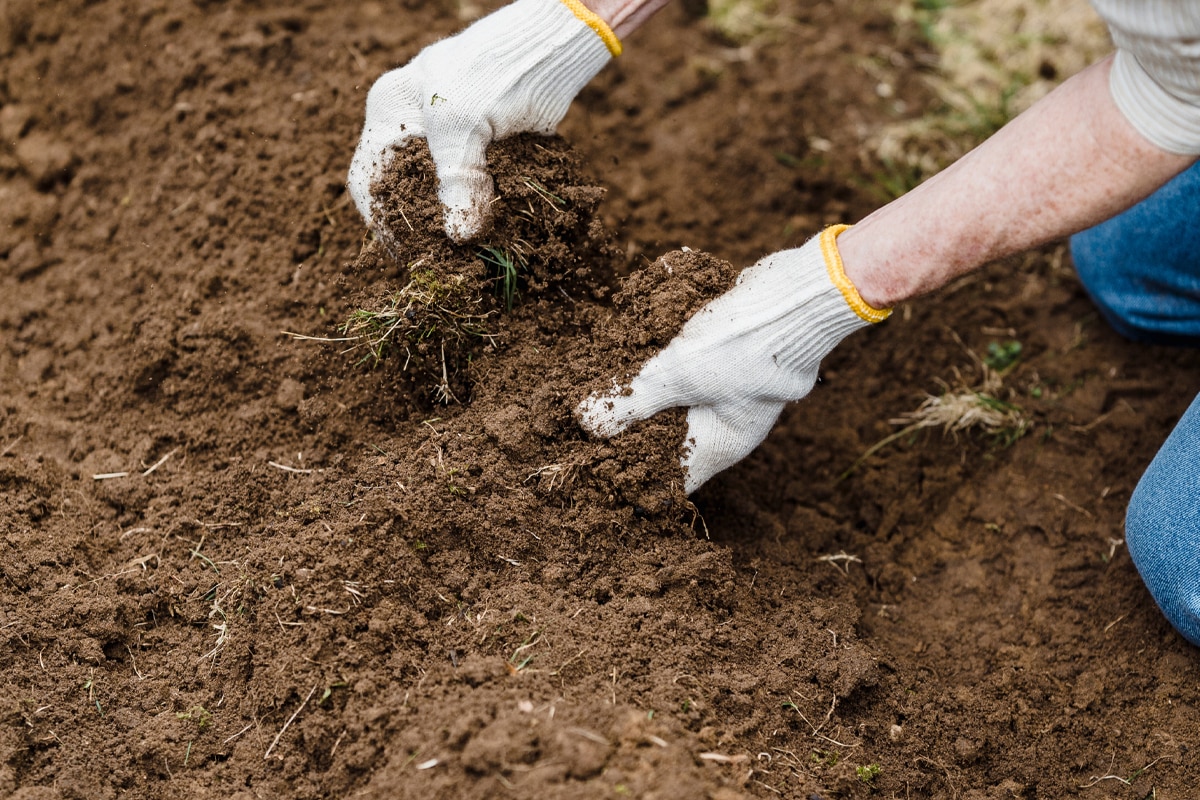 Clay Soil
Clay soil is made of very fine particles that are slow to absorb water and also slow to drain. Clay soil holds its shape when compacted and can harden during dry summer months or become waterlogged in the winter. 
Oxygen — Clay leaves little space for oxygen if it gets compacted, which limits the supply to your plants.
Drainage — Clay soil drains slowly and can hold too much water, so balancing the soil with other material is important to allow for proper drainage.
Nutrients — Clay is made of tiny particles that retain nutrients, so adding a root stimulator or fertilizer will ensure that your plants receive the food they need to grow.
Erosion — Because clay is "sticky," it is less prone to erosion. However, because clay is slow to absorb water, it can "bake" during the summer and become too hard for plant roots to penetrate.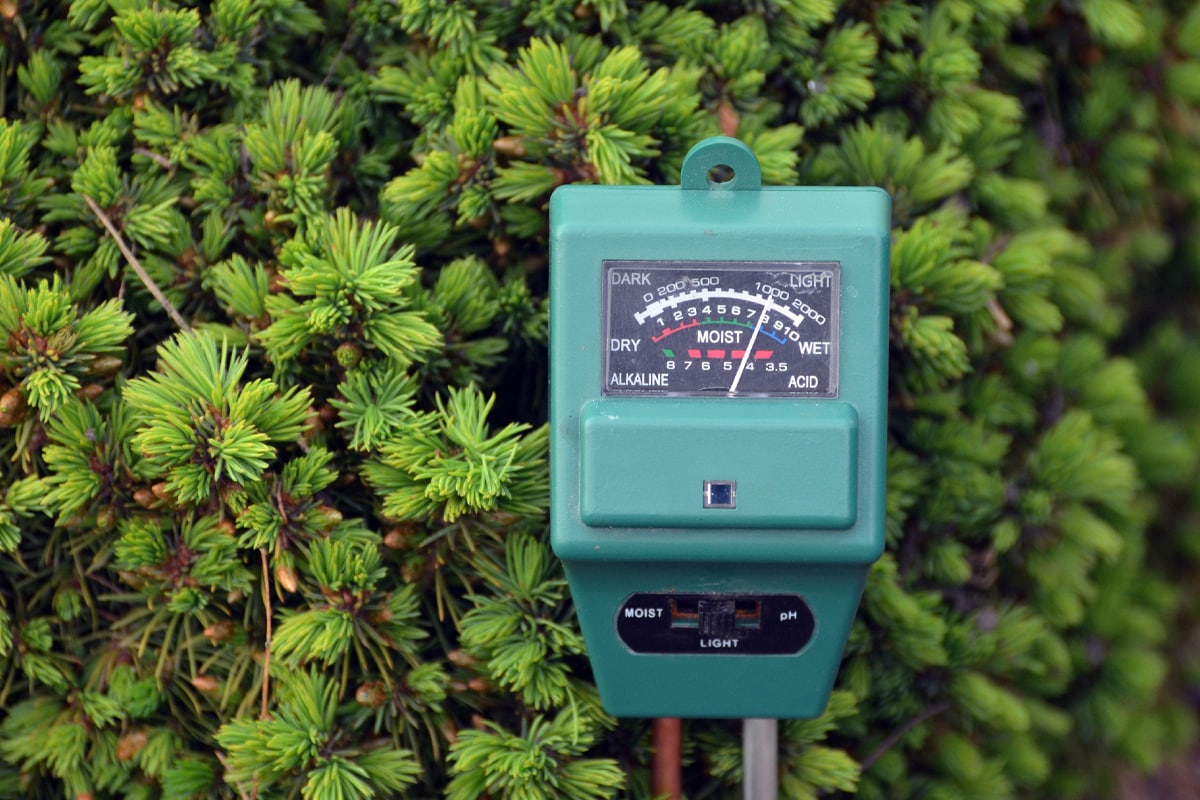 Soil pH
The ideal pH range for most garden plants is 6.0 to 7.0. Across the Columbus, OH region, the soil pH is likely alkaline (or basic) unless you are near established evergreens that regularly drop needles that naturally acidify the surrounding soil. Most plants tolerate a wide pH range, but certain plants have specific pH needs. A soil tester can help you determine the pH in your yard in case you have plants that require a specific pH. Here are some tips to help balance the soil in your yard:
Acidic Soil — a pH below 6.0. If you are trying to grow in a particularly acidic area, you may need to increase the pH to the ideal range by adding a soil amendment that contains lime. Ground agricultural limestone is commonly used, and the finer the limestone particles, the more rapidly it will neutralize the soil in your garden. 
Alkaline Soil — a pH above 7.0. Because clay soil in Columbus, OH is likely on the alkaline end of the pH range, it's more likely that you'll need to acidify your soil, especially if you want to grow azaleas, hydrangeas, rhododendrons, or blueberries, as these plants are intolerant of alkaline soils. To decrease the pH of your soil to 5.5 or lower for these types of plants, we recommend adding a soil amendment that contains aluminum sulfate and elemental sulfur. Peat moss and other organic materials can also decrease the pH levels of your soil, but note that these are slow-acting soil boosters.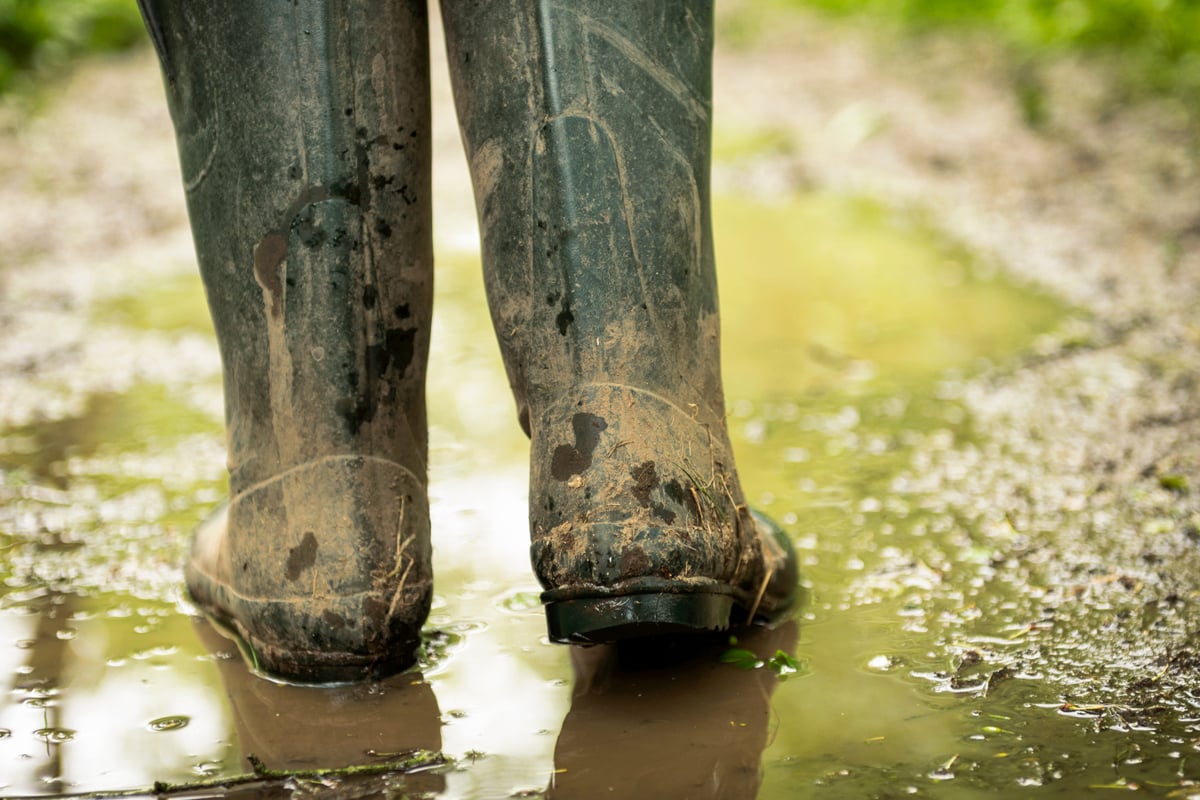 Drainage
Because clay soil is slow to drain, making sure your plant beds have proper drainage is important to help prevent damage to tender plant roots. It's a good idea to walk around your yard after a heavy rain and identify problem areas, like spots that stay wet for too long or places that don't get enough rain (like under a tree). 
Once you identify trouble areas, you'll need to determine what, if anything, you will plant in these spots. Some plants thrive in wet or dry conditions, so the solution may be as simple as selecting the right plant for your trouble area. Or, you can fill in these areas with decorative focal points like a bird bath, gazing ball, decorative planter, etc. Just stop by your local Strader's and we'll help you find the right solution for your garden! 
Preparing your soil for planting season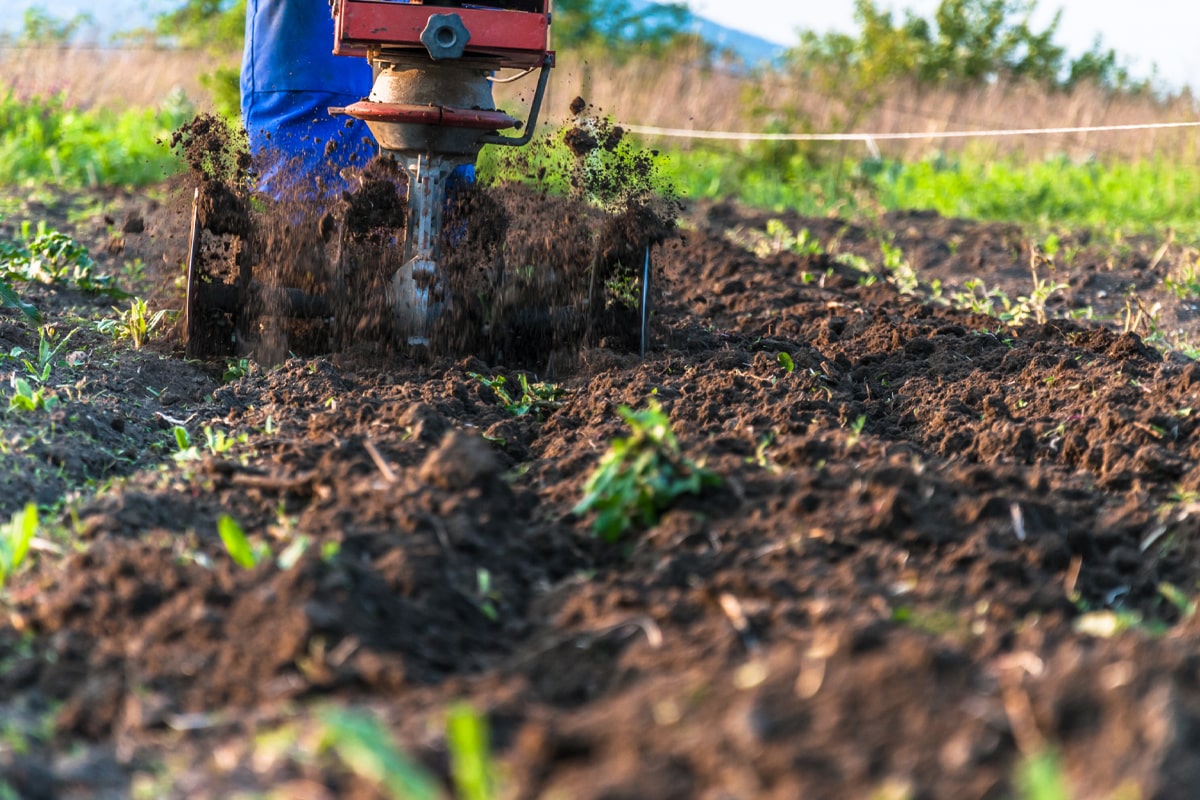 Once you've identified the specific soil needs in your garden, you can get your soil ready for the fun part—planting! Here's how to prepare your soil for the upcoming planting season:
Remove unwanted material. Clearing out rocks, weeds, and debris that has accumulated over the winter will help you reach the soil that you want to amend. For raised garden beds, you'll want to plot out the area in your yard, ensuring there will be enough full sun for growing plants, then install the raised bed frame.
Loosen the soil. Clearing out rocks, weeds, and debris that has accumulated over the winter will help you reach the soil that you want to amend. For raised garden beds, you'll want to plot out the area in your yard, ensuring there will be enough full sun for growing plants, then install the raised bed frame.
Add a soil booster. A soil booster will help improve drainage and provide your plants with extra nutrients. For an easy all-in-one solution, we highly recommend Bumper Crop® and Posey Power™. Strader's also carries Miracle-Gro® Garden Soil, PRO-MIX Garden Mix, Miracle-Gro® Raised Bed Soil, Organic Valley® Topsoil, Moo-Nure®, and Canadian Sphagnum Peat Moss. We recommend adding 3-4 inches of material, tilling into the clay to break it up and make it more workable. Adding fibrous materials like fine bark mulch will also break up your soil and ensure proper drainage.
Finish with food. Once you complete this step, you'll be ready to plant! Adding plant food like Bio-Tone® Starter Plus Espoma will help your plants start strong and grow quickly. Bio-Tone's natural organic fertilizer formula is a great option to help stimulate roots plus feed plants all season. For new plantings, we also recommend Fertilome® Root Stimulator & Plant Starter Solution to promote stronger root development and more vigorous plants. For established plants in your garden, we recommend products from Miracle-Gro®, Jack's Classic®, Osmocote®, and Espoma® Organic specialty garden fertilizers!
Other special soil considerations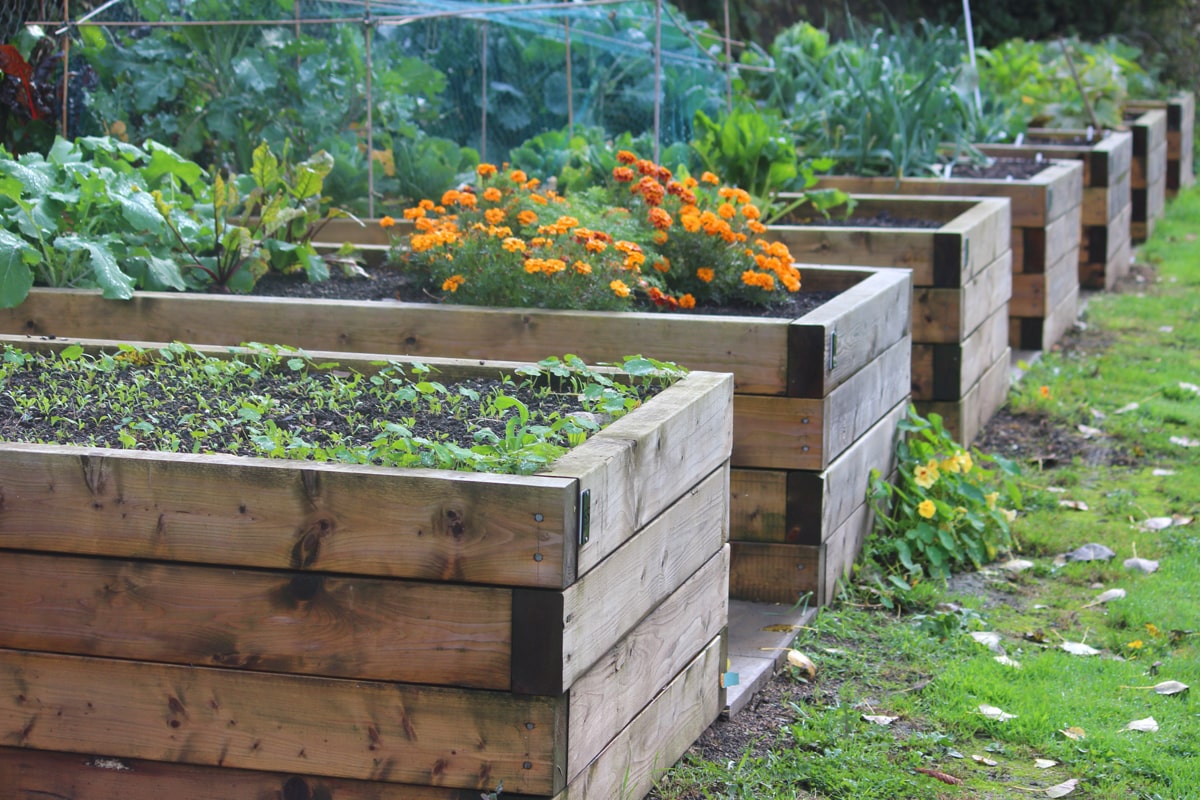 If you find yourself struggling with garden beds, or if drainage in your yard is an issue, raised garden beds offer a solution so you can enjoy gardening without the hassle of fixing your existing clay soil or addressing drainage issues. Keeping your raised beds under 4 ft. wide will ensure that you don't have to climb in to reach plants and accidentally compact the soil throughout the season.
 For container or hanging basket gardening, it's best to start by adding a good potting mix to your containers. We have a great selection of potting mix at all of our six Strader's locations, including PRO-MIX, Miracle-Gro®, Fox Farm, and Organic Valley®. Potting soil bag sizes, formulas, and availability change with the season, so come see us for your container or hanging basket gardening needs!