Snow removal methods can damage your yard and garden if not done properly. These tips will help keep your dormant greenery safe.
Snow Removal Tips to Protect Your Yard
We've already had some snow this year and it definitely could continue! These tips are good to keep in mind as your driveway and sidewalk are cleared of snow.
As beautiful as it is, that new-fallen snow needs to be removed pronto! The longer it sits, the harder it gets.


Don't pile the snow on or against your shrubbery. The weight can damage their branches, and if salt from the road is in that snow, it can stress the plant as it's waking up in the spring.


Shoveling snow onto the lawn? Often it's the only option. If you can avoid piling it up in one spot, your lawn will thank you. Heavy loads can create a low spot, cause fungal infection and stress your grass. If there's no way to avoid it, try to spread the load as things start to melt.


Have a snow blower? If not, we do! They're better for clearing snow, not only to save your back, but they're less likely to damage your lawn (and driveway) and other landscaping elements. If you do happen to dig up a chunk of grass as you're shoveling snow, put it back in place as best you can. It could take root again in spring.


If you haven't already, make a plan to mark your landscaping for next year. Tall wood stakes or reflective driveway markers are great for making sure your hard work isn't shoveled or plowed into a pile as you're clearing snow.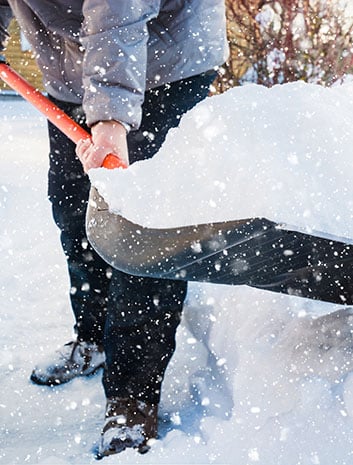 Your local Strader's Garden Centers has the snow equipment you need when the winter storms hit!
For ice melting, we carry pet-safe ice melt in jugs, and larger bags of ice melt – but keep in mind it sells out very quickly!
We carry Toro brand equipment for their intuitive features, durability and performance. Choose from single-stage gas powered snowblowers with electric or recoil start, electric power shovels and regular snow shovels.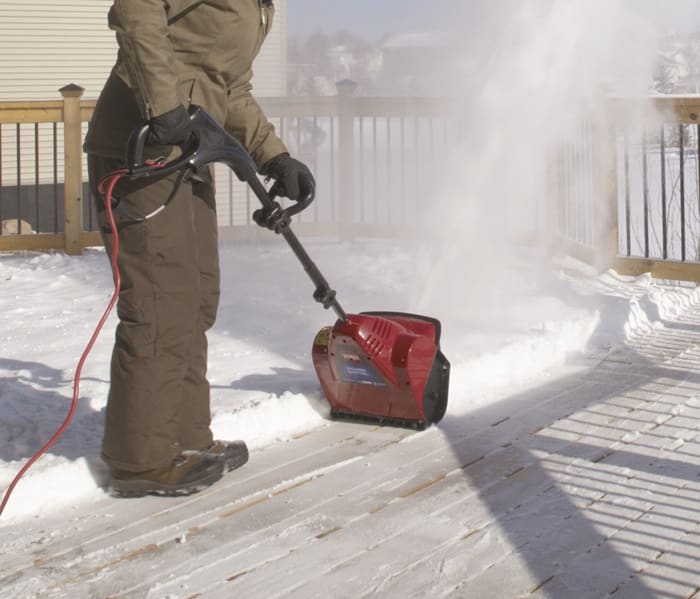 And remember, when winter's over and it's time to have your power equipment maintained, our Riverside location has a service department authorized to service and repair Toro and Echo, plus any out-of-warranty service on most any other make including anything with a Briggs & Stratton engine.
Hope to see you once the roads are clear – drive safe!