There's More to Love this Mother's Day with Hanging Baskets
This Mother's Day, treat Mom to an extra special surprise when you skip the cut flowers and give her a basket of blooms that will last all summer! With a huge selection of flowering annuals, beautiful baskets, and potting supplies, Strader's can help you build the perfect hanging basket to wow Mom this year. 
We can also help you select from our assortment of Proven Winners® combo baskets, now available at all six convenient locations across Columbus, Ohio. Our gift cards also make great Mother's Day gifts, so Mom can enjoy some well-deserved "me time" at one of our garden centers!
Our favorite sun-loving flowers for hanging baskets
These sun-loving annuals will add splashes of color and variety to Mom's garden, and remind her of your love all season!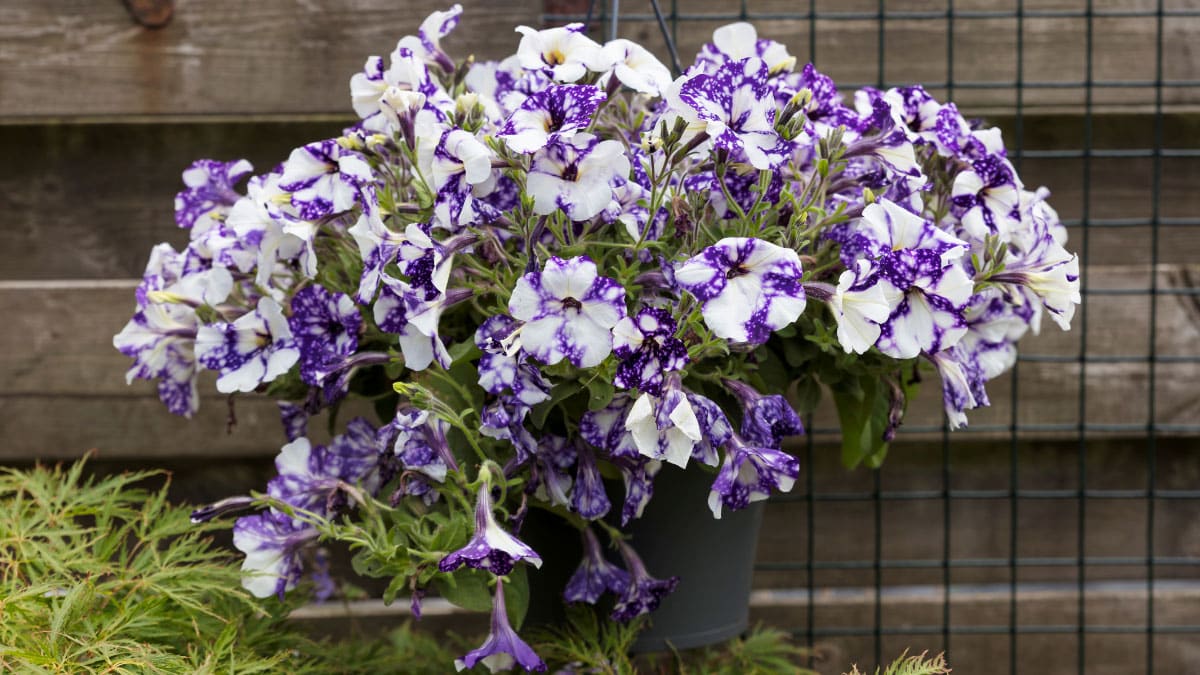 Petunias
Fast-growing plants that come in a rainbow of colors, Petunias will provide you with blooms all summer when cared for properly. When planted in hanging baskets, Petunias create a full, bushy shape at the top with spectacular trailing flowers for extra flair. Our favorite varieties include Supertunias, Wave Petunias, and other Premium Petunias.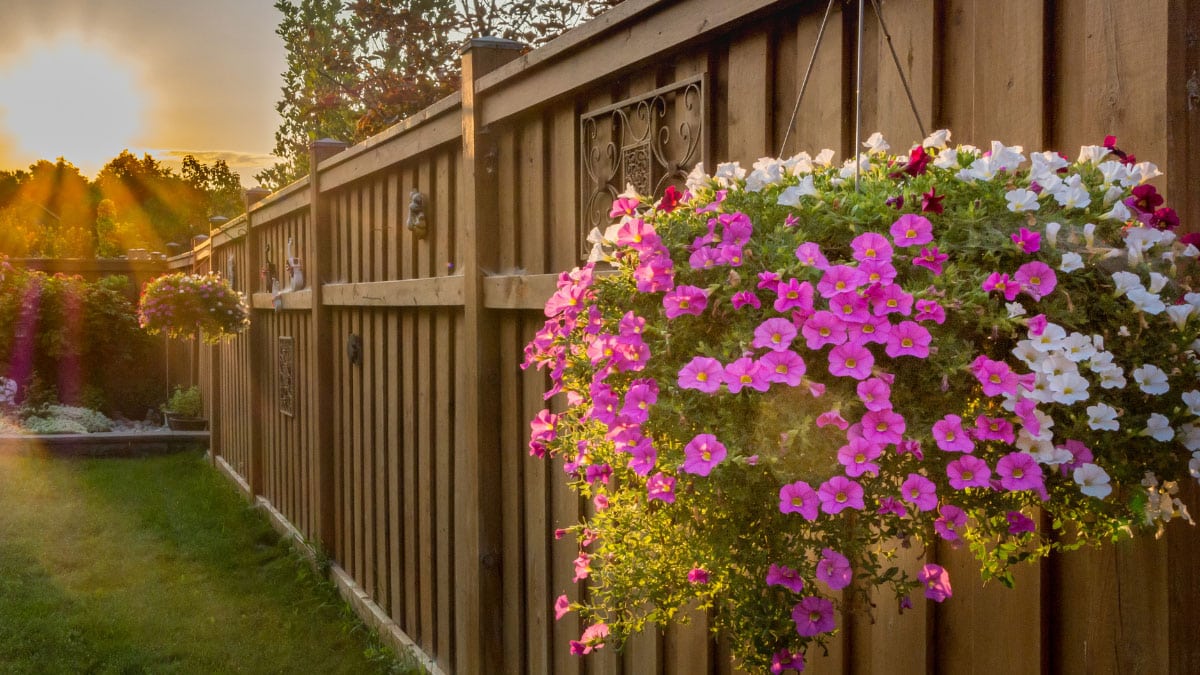 Million Bells
Also known as Calibrachoa, Million Bells form a full, round shape at the top of hanging baskets, then its blooms spill gracefully over the sides to form dense trails of colorful flowers. Besides their attractive color and shape, Million Bells help attract hummingbirds and butterflies to your yard. Proven Winner and other Premium varieties are among our favorite Million Bells.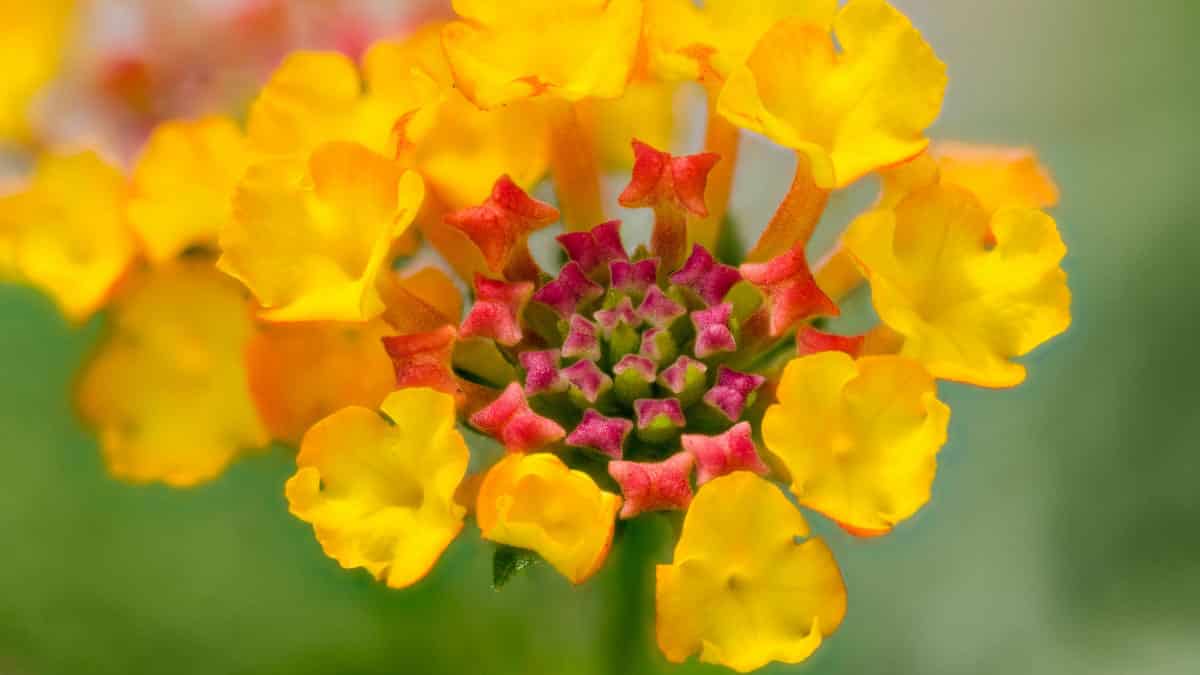 Lantana
Lantana is a unique flowering annual—this plant acts like a vine but is actually a broadleaf evergreen shrub. Lantana are both heat and drought resistant for the long summer months ahead. Lantana are also very low-maintenance and do not require much fertilizer. In fact, too much fertilizer can reduce its blooms!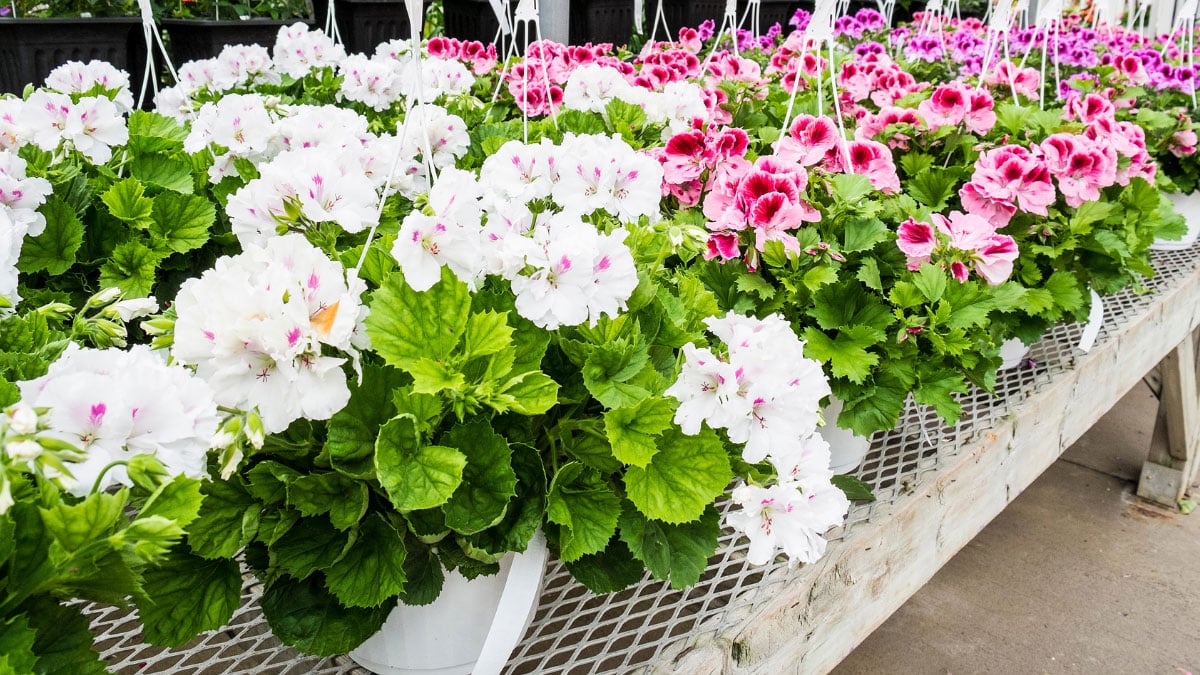 Geraniums
With varieties as diverse as their colors, Geraniums are a classic addition to any hanging basket. Ivy Geraniums are typically used in hanging baskets because of their long, trailing vines, but we also love the Calliope variety. You can also bring geraniums into your home when the summer is over! For beautiful blooms all summer, be sure to dead-head Geraniums to encourage new flowers.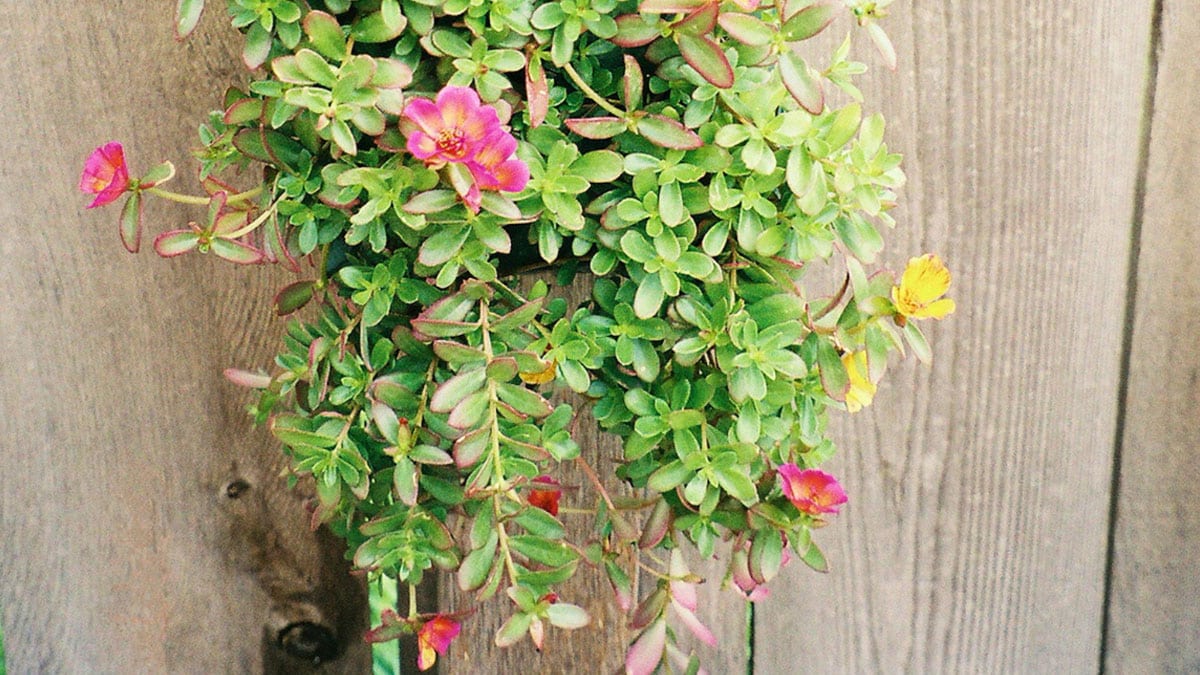 Purslane
Commonly known as Portulaca, Purslane is a drought-tolerant succulent that creates beautiful blooms in a wide variety of colors. Purslane is a trailing plant, so it's a good "spiller" addition to your hanging basket. Purslane is also easy to propagate and grow as a decorative groundcover in your garden.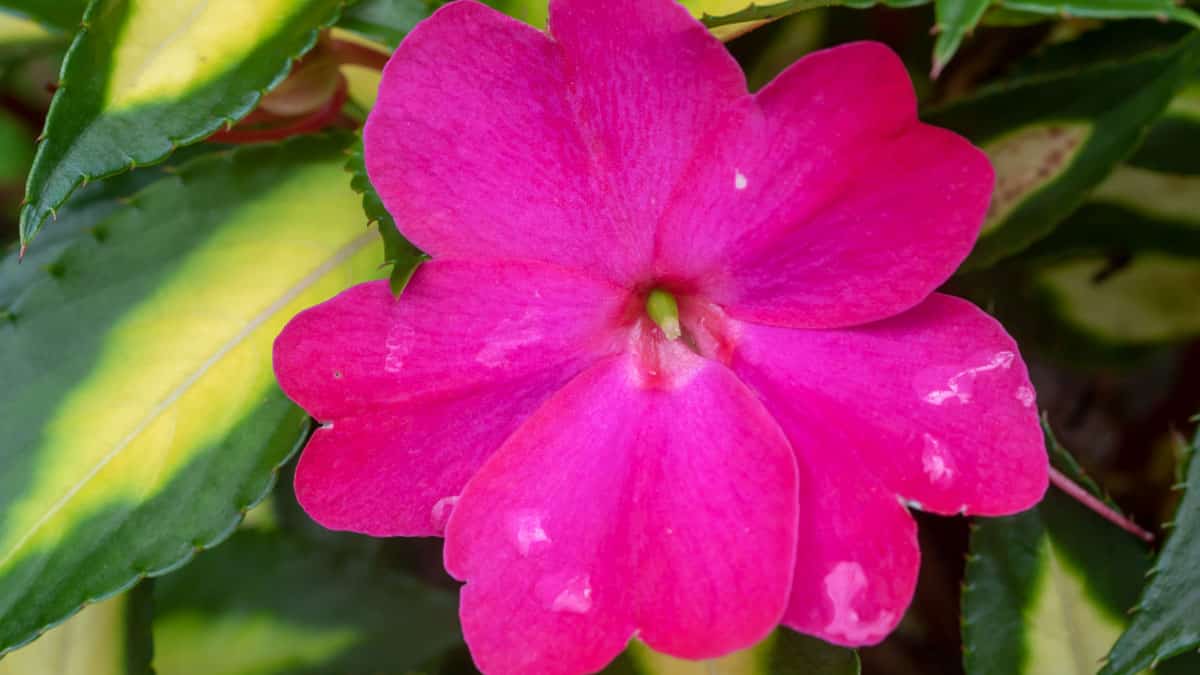 Sunpatiens
The sun-loving variety of classic summer Impatiens, Sunpatiens are extra versatile because they can tolerate sun and heat. Sunpatiens are very low-maintenance plants that provide a long bloom time, from early spring all the way to heavy frost in late fall. Sunpatiens also come in compact varieties that are perfect for hanging baskets.
Our favorite shade-loving flowers for hanging baskets
Perfectly suited for part or full shade, these flowering plants will surprise Mom with beautiful blooms all season!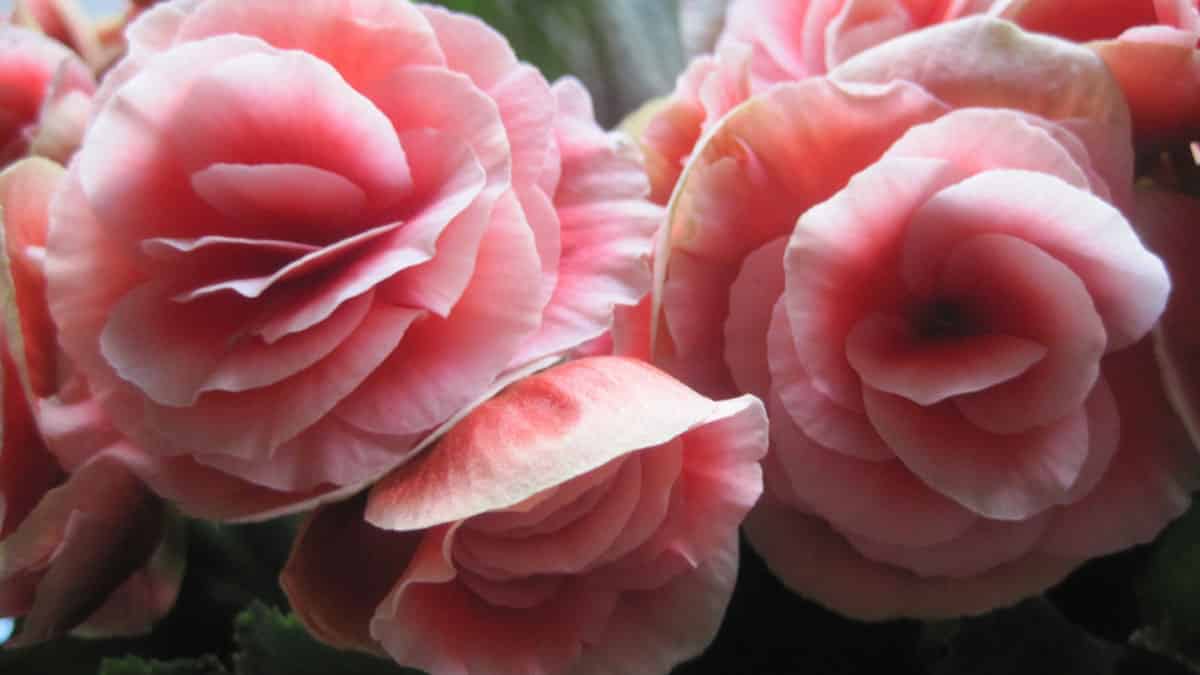 Begonias
With abundant flowers all season that don't require dead-heading, Begonias are a beautiful and versatile addition to any hanging basket. We love Dragon Wing, Premium, and Nonstop varieties. Nonstop Begonias are especially easy to care for, are deer and rabbit resistant, and provide colorful blooms from early spring to first frost.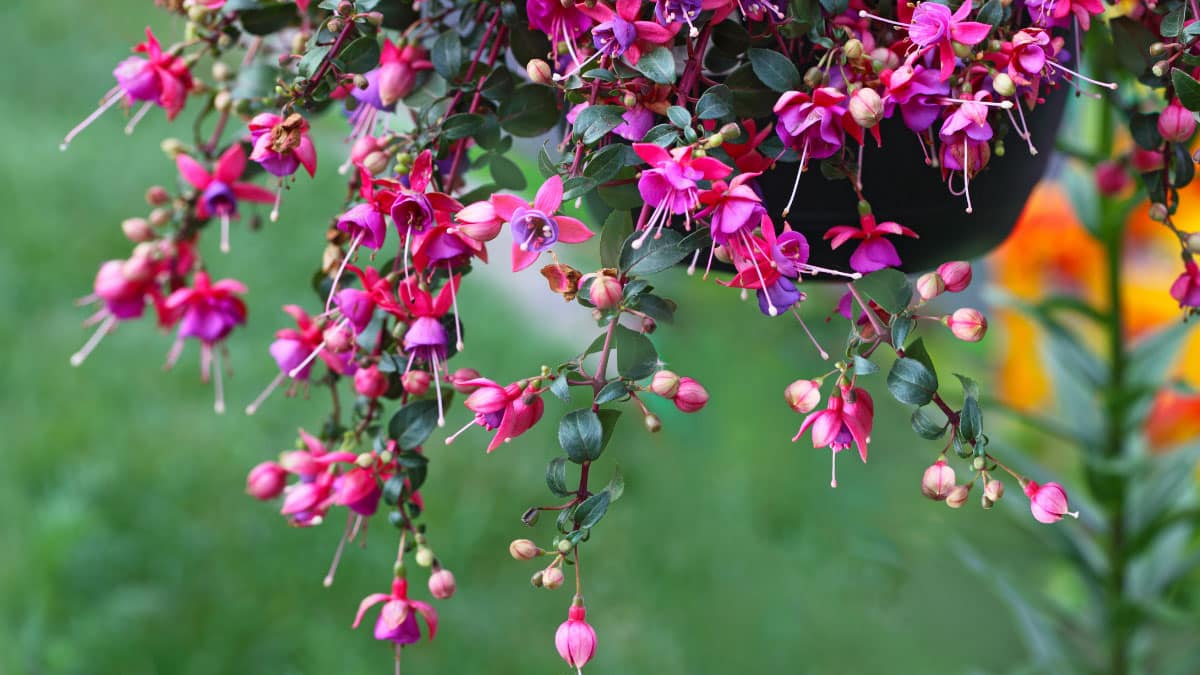 Fuchsia
With dramatic, pendant-shaped flowers that trail below a canopy of green, hardy Fuchsia blooms twice a year, in early summer and early fall—it's one of our old fashioned favorites! Fuchsia prefers cooler temperatures, frequent watering, and protection from afternoon sun. Providing extra care for Fuchsia during the hot summer months is well worth it—this gorgeous flowering plant will help attract hummingbirds to your yard.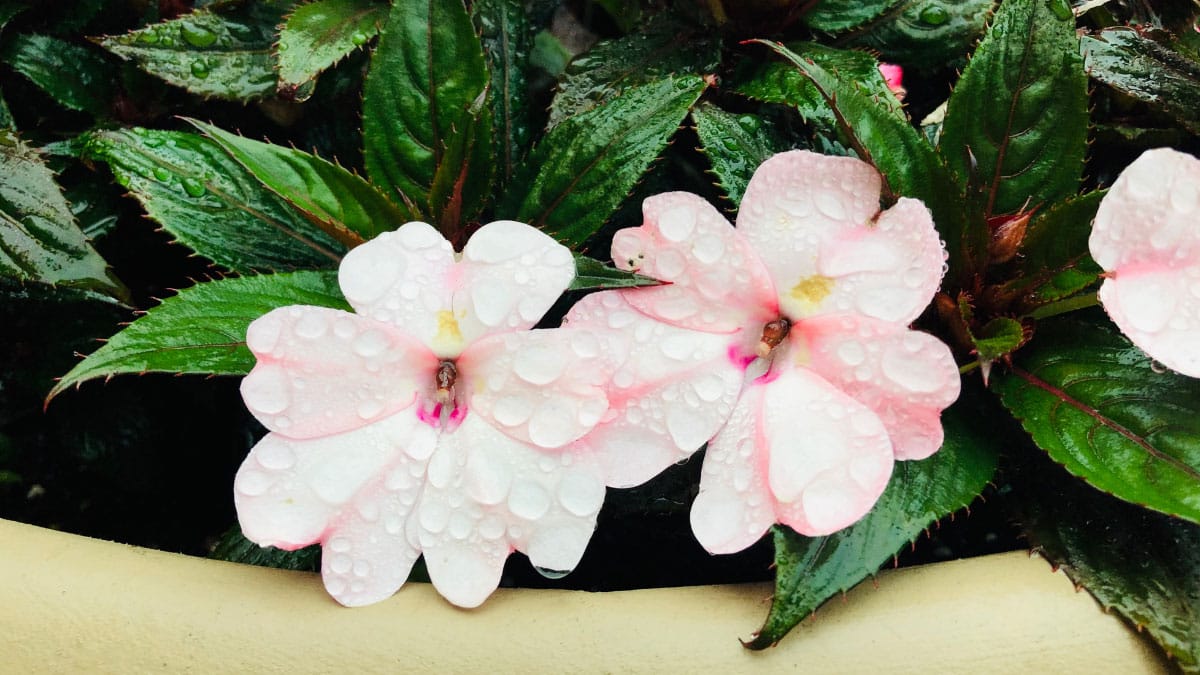 Impatiens
Providing continuous color from spring to fall, Impatiens come in a variety of hues, from bolder reds, oranges, and pinks to soft pastels. Impatiens shed their spent blooms so you won't have to dead-head to enjoy colorful flowers all summer. Impatiens are more sensitive to drought and too much sun, so make sure you place your Impatien hanging basket in a shady spot and provide plenty of water this summer.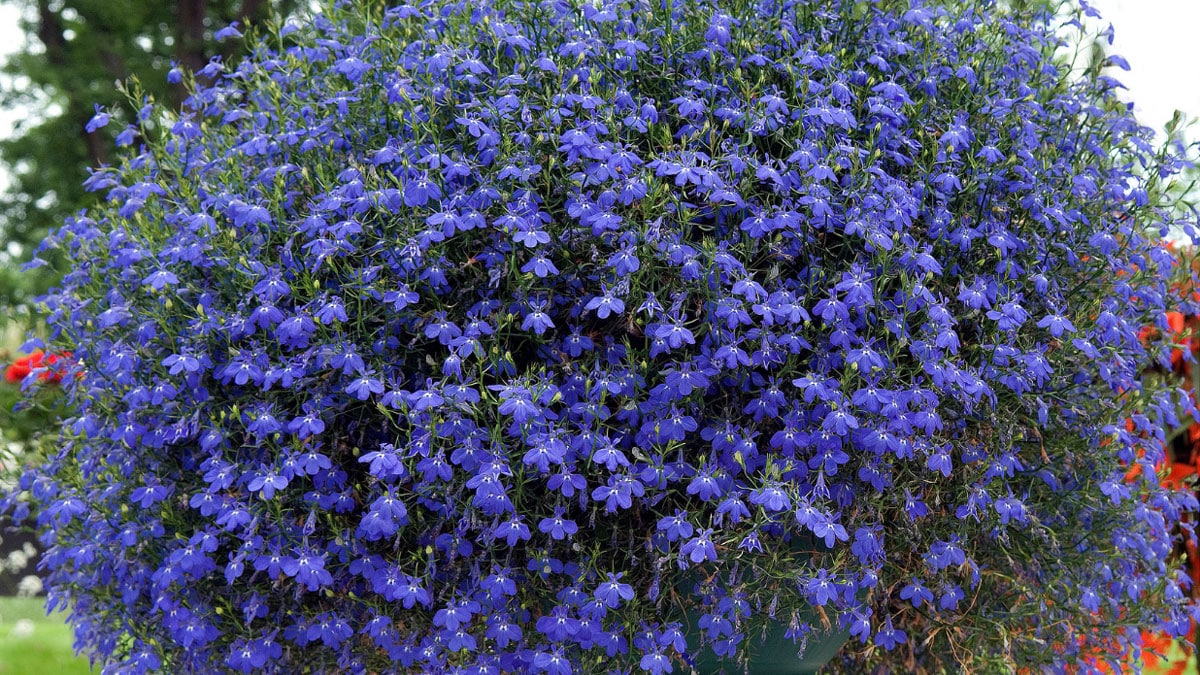 Lobelia
With small, delicate flowers that come in a variety of colors from blue to red, Trailing Lobelia is a beautiful addition to any hanging basket. Lobelia does require protection from sun and drought during hot summer months, and does best in shady spots with frequent watering. To encourage flowering all season, remove spent blooms from Lobelia plants so it doesn't start producing seeds.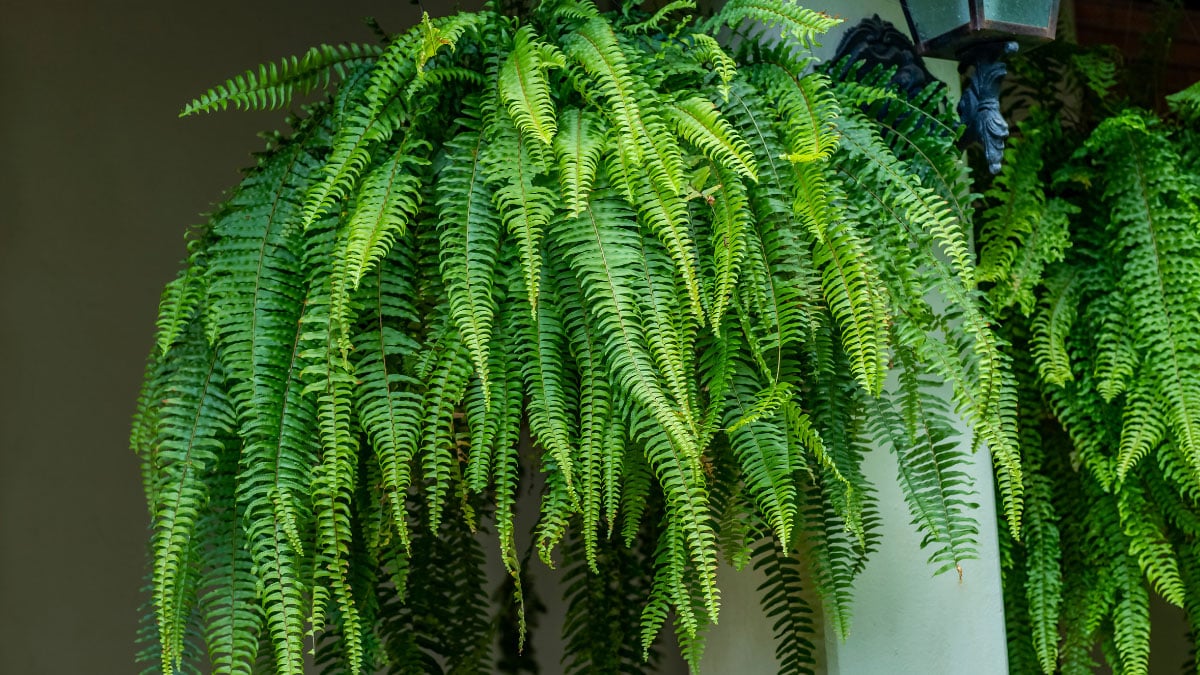 Fern
Looking for a low-fuss tropical addition to Mom's garden? Ferns are perfectly suited for hanging baskets and don't require dead-heading or extra maintenance. Our favorite varieties include Boston or compact Fluffy Ruffle Ferns.
Care tips for hanging baskets
We recommend feeding your flowering annuals to encourage vibrant color and blooms all summer. Our favorite fertilizers include plant foods like Miracle Gro® Water Soluble, Miracle Gro® LiquaFeed®, or Miracle Gro® Shake 'N Feed®, and bloom boosters like Jack's Classic® Blossom Booster or Miracle Gro® Bloom Booster.
Want to make your basket for Mom extra special? Build a coco hanging basket and add some trailing Sweet Potato Vine, Vinca, or Ivy for stunning visual appeal!