Our 5 Favorite Holiday Decorating Ideas
Your outdoor holiday decorations can be just as festive and cheerful as the inside of your home, plus everyone will enjoy seeing them.
Christmas is not just a day. It is a season of fun and goodwill that starts long before Dec 25th. You cannot help to feel the Christmas spirit when the first decorations appear in stores and your neighbor's homes.
These are some of our favorite holiday decorating ideas:
A wreath on the door is the easiest way to add some festive cheer to your entry door, or go wreath crazy and hang a wreath in front of every single window. It's bound to catch the eye and add to the festive spirit.. We have artificial wreaths or swags and fresh ones too. Make hanging options easy with over-the-door wreath hangers, magnetic holders, or suction cups. There are plenty of easy ways to hang your wreath without damaging your door. Simple, elegant, natural, or whimsical, don't be afraid to add your touch with our vast selection of picks, ornaments, berries, and bows.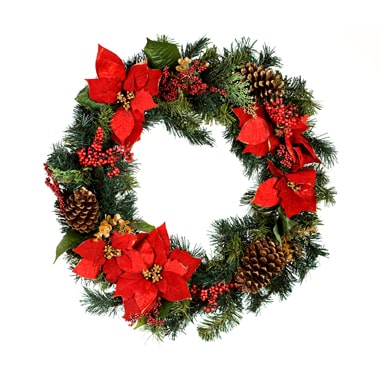 A lush garland is a wonderful way to add some greenery to the exterior of the house or porch, and if accentuated with colorful ornaments, cones, or ribbon, it will look even more festive. Artificial and permanent are both options depending on your preference. Turn the columns or pillars at the front of the house into a spectacular feature by winding garlands around them. Add lights to the garlands for some extra magic after sunset. Pine roping is hands down the outdoor favorite. 

What would Christmas be without twinkling lights? They create a lovely ambiance and add warmth to any occasion. There are so many ways to make the season bright. Candles in the windows are a classic favorite. Net lights make it easier to dress up your outdoor shrubs than string lights. At Strader's we have lights with all color sets, even LED and battery-powered lights.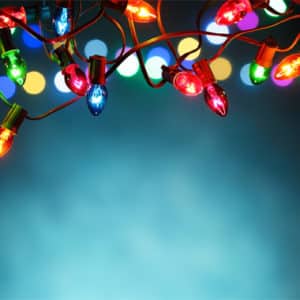 Life-like, fresh-cut, grapevine, and more. Typically, a house has a Christmas tree in the family gathering area, like a living room or family room lit and decorated for the holiday. Start thinking outside the family room, and spread your spirit in other ways. 
A decorated tree on the porch or in the garden, even an artificial one, will help set the scene for the season. Decorate one of your outdoor landscape trees with lights and shatterproof ornaments. 
Do you wish you had outdoor landscaping? Try a live potted, balled, or burlap tree that can be inside for a maximum of 7-10 days for the season. Please dig your hole outside before freezing if you intend to plant these living trees this year. Potted trees on the porch are also an excellent option for the ever-popular grapevine tree! Strader's Garden Center also has grapevine trees that are locally handmade and available in sizes 3, 4, 5, and 6 feet tall. Yes, we have brown corded lights too!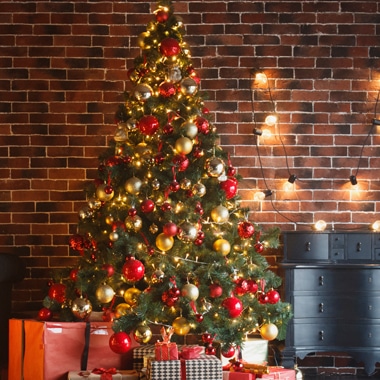 Strader's indoor holiday plants include the ever-popular poinsettia, Christmas cactus, amaryllis, and more.
For outdoor plan ideas, try wintergreen, hellebores, or simple spruce.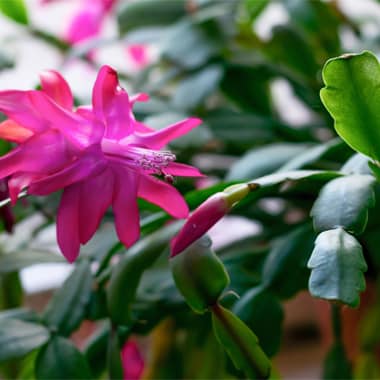 At Straders, we have everything you need to celebrate this magical season indoors and out!
Shop one of our 6 locations for inspiration or to place a custom order.
Not everyone has the same taste, and not everyone celebrates Christmas. Just remember, we change with the seasons, and so can you!