FALL LAWN AND GARDEN COLUMBUS OHIO
Spring and summer flowers often grab the headlines, but autumn plants and décor can be showstoppers too, providing your garden with a harvest of continuous color and textural interest. Strader's Garden Center has everything for your fall gardening and decorating.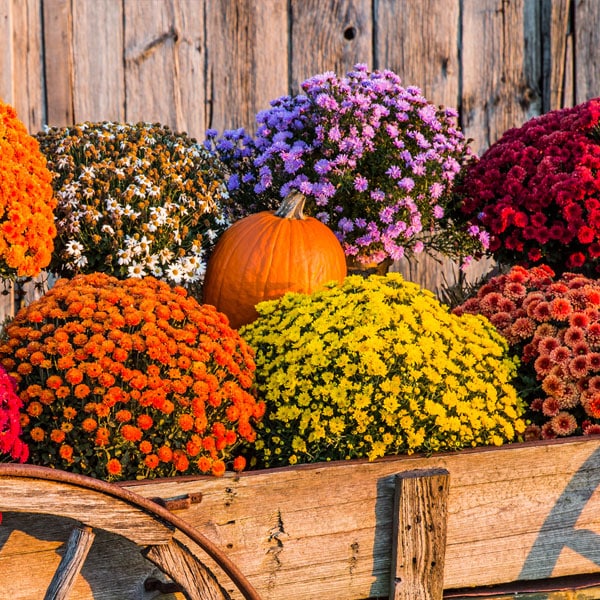 Mums the word as these gladsome yet hardy blooms add vibrancy to your garden right up to the first frosts of winter. They come in many colors, sizes and varieties and are extremely easy to grow, plant and pot.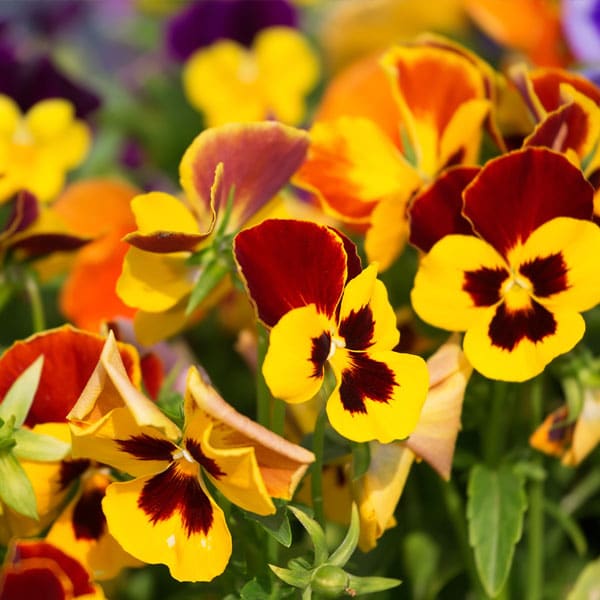 Pansies prefer cooler temperatures which makes them perfect additions to your fall garden. While the name may suggest otherwise, don't be fooled, pansies are strong, hardy flowers that can withstand a good degree of colder weather. So, if planted in the early fall, expect to see blooms even during the winter and into the spring.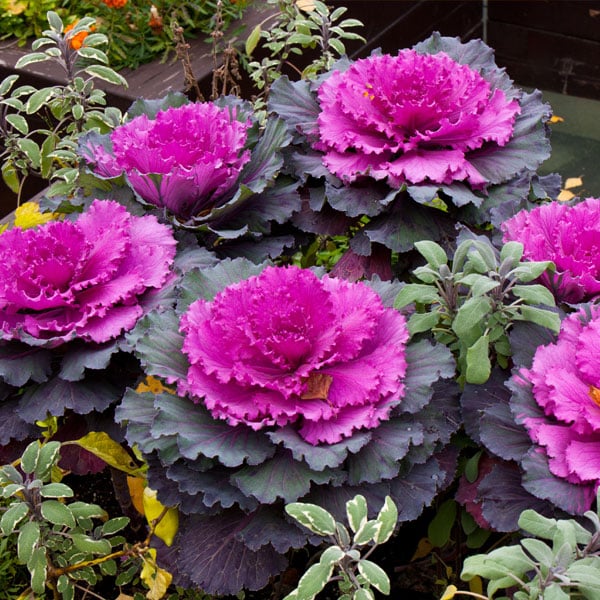 Ornamental Cabbage & Kale
Few fall plants make as dramatic a statement as ornamental cabbage and kale. These cool-season vegetables grow in large rosettes with bursts of white, pink and purple centers surrounded by large green leaves. They can withstand temperatures as low as 10-degrees Fahrenheit, making them perfect for your fall (and winter) garden.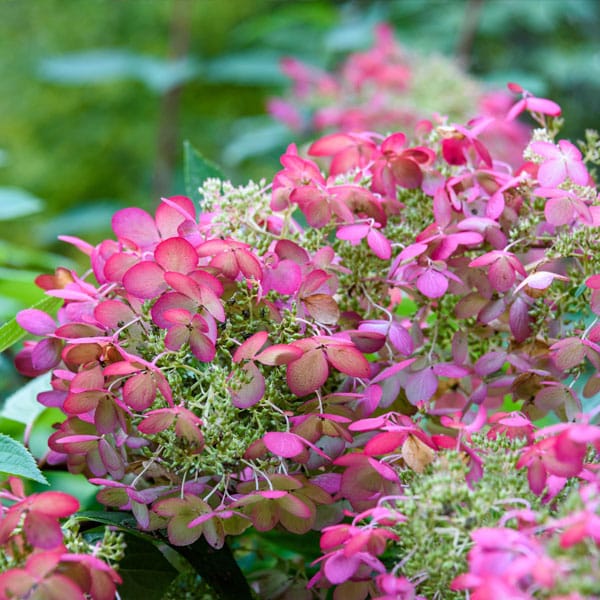 Oakleaf Hydrangea rewards you with color and interest during both summer and fall. Its showy, creamy, white-to-bright pink cone-shaped blooms are a welcome sight to both plant lovers and pollinators in the summer. And then in the fall, as its blooms fade, the hydrangea's leaves put on a spectacular fall foliage show turning brilliant shades of red, orange, purple and bronze.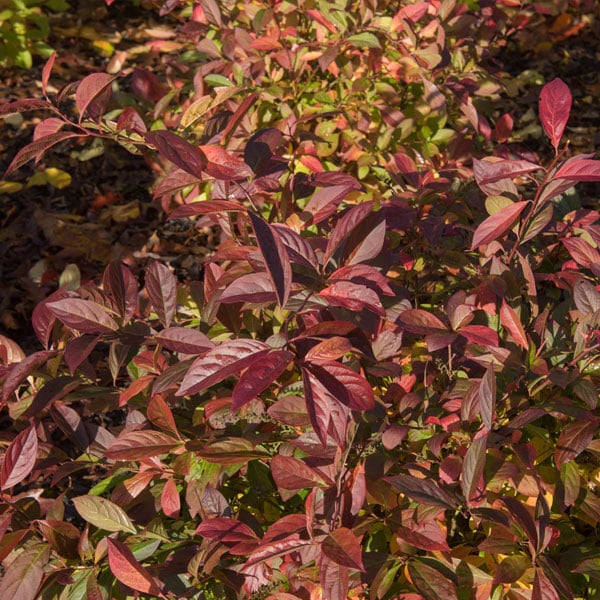 The Virginia Sweetspire shrub likes lots of water in well-drained soil and can be grown in both partial and full sunlight. On elegantly slender branches, its white flowers come in as drooping cylindrical spires. Virginia Sweetspire makes for quite the nose gay during the spring and summer with its alluring smell of honey. During the fall and early winter, it is a feast for the eye when its leaves put on a vivid display of reds and oranges.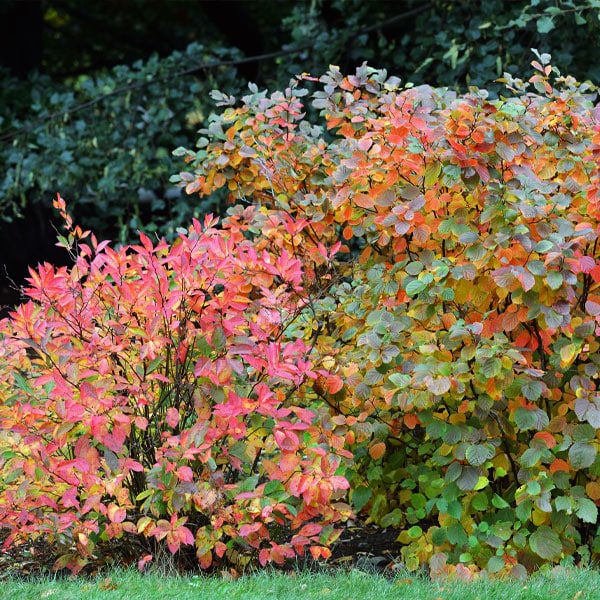 An Ohio fall foliage tour can be as near as your own garden when you cultivate Fothergilla. These attractive shrubs do double duty, producing beautiful, white brush-like flowers in spring and summer, and bursting forth with leaves of brilliant reds, oranges and auburns from fall through early winter.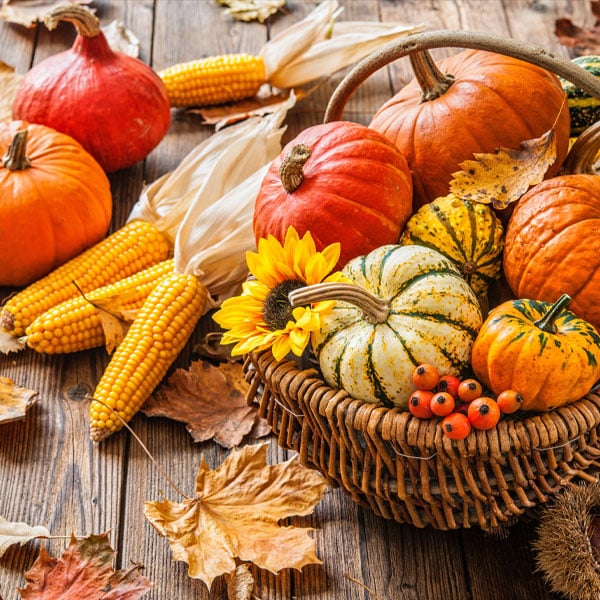 Pumpkins & Gourds & Décor, oh my!
No fall garden is complete without fun displays of bright and cheerful orange pumpkins and vividly colored gourds. Use bales of hay as a base and add dried Indian Corn Cobs, Bell Caps and Alder Cones throughout as accents for an elegantly rustic look. And don't forget about jack-o-lantern planters and lighting to make your fall garden truly spooktacular!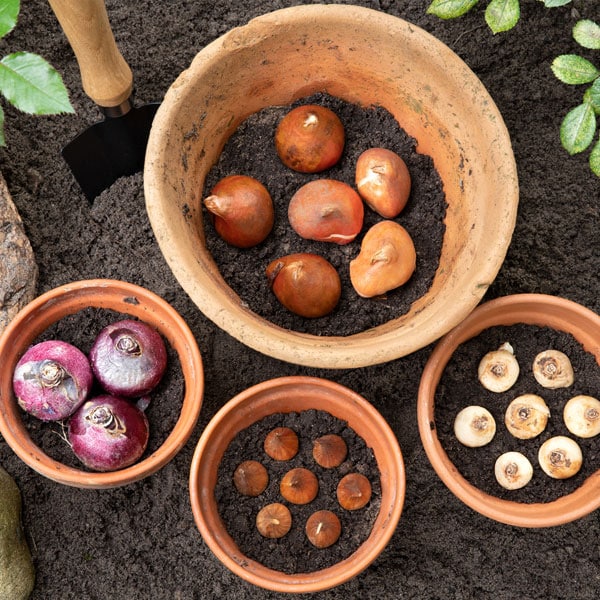 Pots, Planters, Soil and Mulch
Fall also reminds us to transfer some of our outdoor plants to the safety and warmth of the indoors. This is also time to plant and protect new bulbs for spring. We have everything for your fall gardening including Halloween and Thanksgiving décor, seasonal herbs, bulbs, seeds, soil, fertilizers, mulch, tools, and more. Everything for your fall gardening. According to Albert Camus, "Autumn is a second spring when every leaf is a flower." And Winnie the Pooh thought autumn was "…a time of hot chocolatey mornings, and toasty marshmallow evenings, and, best of all, leaping into leaves." Leap into fall gardening by visiting your local Strader's location for tips and tools, and to see our full selection of fall gardening supplies.