Central Ohio has a great climate for growing vegetables and herbs, but there are some things you should know first! Let's talk about when and how to start your herb or vegetable garden.
Vegetable and Herb Gardening
It's early May and usually the arrival of Mother's Day means the soil temps and air temps are safe enough to plant veggies and herbs. This year certainly has been a tricky one in Central Ohio! We had frost earlier this month but daytime temps have definitely warmed up and we appear to be in the clear here for gardening season (cue the applause here).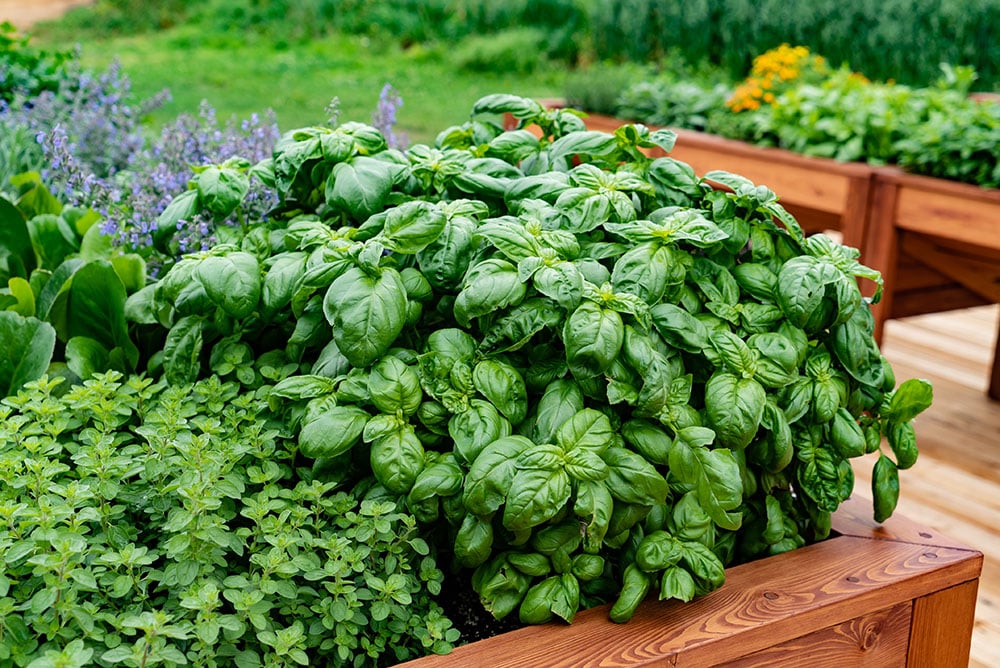 Start Your Garden With Veggies and Herbs
Whether you're an experienced green thumb or planting a garden for the first time ever, growing vegetables and herbs is pretty easy and a safe bet for reaping rewards in a fairly short time – you just need a sunny site with well-drained soil!
Here in Central Ohio, our soil is naturally clay-like so you will want to amend it with Bumper Crop or Posy Power compost, both available at Strader's. If you're avoiding the native soil altogether, we even have a special raised bed mix.
Plant a container garden
No garden bed at all? No problem. You can easily grow herbs, peppers or berries in a pot. If you have a big pot, you can even plant a container tomato. We recommend Pro Mix Vegetable and Herb potting mix available in both 1 and 2 cubic foot sizes for any container vegetable garden. If you've never tried a container vegetable garden, give it a try on your patio, front porch or any sunny spot in your yard.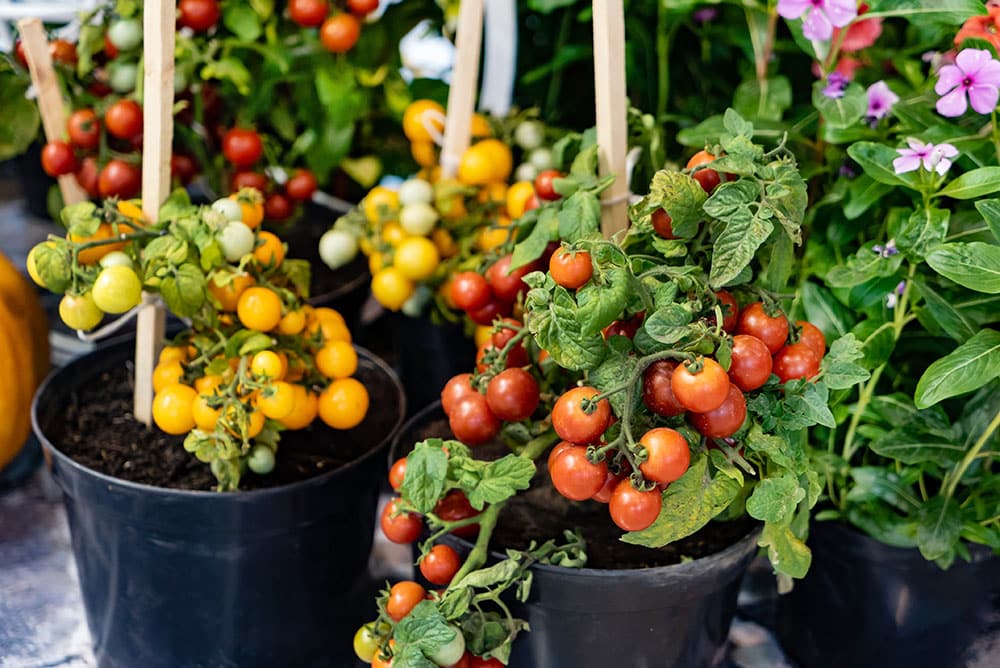 Some tips on herb gardening…
Herbs grow great in containers and you can be creative with the pot options. Hanging baskets, window boxes, pots or even whiskey barrels will work. Be sure to use a good potting mix – we recommend Pro Mix Vegetable and Herb. If you'll be planting your herb garden directly in the ground, amend your soil with Posey Power or Bumper Crop.
Be sure to give your plants room to grow! If you're using a 10 inch pot, we recommend 3 only herbs so they have room to spread out. If planting in the ground, give them about 10 inches of space.
Once they start growing, keep your herb plants pinched to encourage new growth and so they stay full. Don't let them go to seed (start growing their flower) or the flavor can change – usually becoming bitter.
Strader's has herbs
We carry a huge selection of herbs for many uses! Our favorite culinary herbs are rosemary, basil and cilantro. We love mint and lavender in teas and cocktails. Don't forget our mosquito repelling herbs too, including lemon grass, citronella, geranium, lemon balm and more!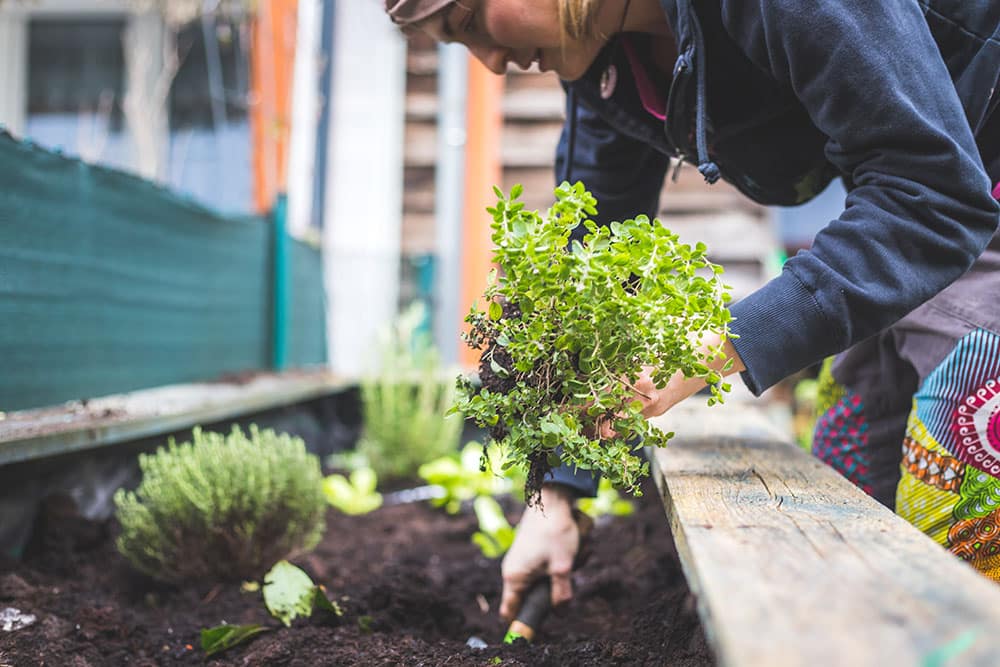 Need some gardening advice?
At Strader's Garden Centers, we're not a big warehouse of stuff to buy – we're local experts that carry virtually everything you need to have a successful herb garden or vegetable garden. Don't let inexperience, confusion or lack of knowledge hold you back! Come into your nearest Strader's and let us help you get going! Gardening is super rewarding and we love to share what we know.